List of Countries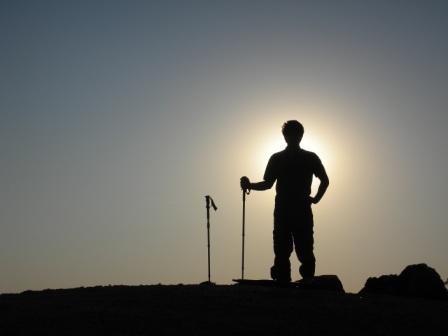 Originally, this was going to be a simple list of countries and nothing more. Having a list in front of me always made choosing destinations easier and I wanted to provide something similar for everyone else.
Somewhere along the way, I thought to myself, "Wouldn't it be useful to have a quick info sheet on each of these countries?" For the record, that's the sort of thinking that usually gets me into trouble. A few weeks, months later, I had my info sheets. On the upside, I now know a lot of random trivia about 200+ countries and islands!
Since I had all this information in one place, I've broken it down in a number of ways. Choose whichever way is easiest for you to find what you're looking for:
Countries of the World (Alphabetized) - Find a country you're interested in and click on the name. You'll find a brief description of the country, some maps, pertinent facts for the potential traveler and links to other online resources for that country.
Countries by Region - Looking to travel in a specific region? I've broken this list of countries down by continent/region. Just choose the one that you need.
Africa
Asia
Europe
North America
South America
Oceana (Southern Pacific)
Hope you find it of use!
Alphabetized List of Countries
Abkhazia
Bermuda
Bonaire
British Virgin Islands
Clipperton Island
Coral Sea Islands
Egypt
Equatorial Guinea
Eritrea
Ethiopia
Fiji
French Polynesia
Gabon
Gambia
Ghana
Guam
Guinea
Guinea-Bissau
Guyana
Howland Island
Ireland
Isle of Man
Italy
Jarvis Island
Jersey
Johnston Atoll
Kenya
Kingman Reef
Kiribati
Kosovo
Latvia
Lesotho
Liberia
Libya
Liechtenstein
Lithuania
Luxembourg
Macedonia
Madagascar
Malawi
Mali
Malta
Marshall Islands
Mauritania
Mauritius
Mayotte
Micronesia
Midway Atoll
Moldova
Monaco
Montenegro
Morocco
Mozambique
Nagorno-Karabakh
Namibia
Nauru
Navassa Island
Netherlands
New Caledonia
New Zealand
Niger
Nigeria
Niue
Norfolk Island
Northern Cyprus
Northern Mariana Islands
Norway
Palau
Palestinian territories
Palmyra Atoll
Papua New Guinea
Pitcairn Islands
Poland
Portugal
Pridnestrovie (Transnistria)
Qatar
Réunion
Romania
Russia
Rwanda
Saba
Saint Eustatius
Saint Helena, Ascension and Tristan da Cunha
Samoa
San Marino
Sao Tome and Principe
Senegal
Serbia
Seychelles
Sierra Leone
Singapore
Slovakia
Slovenia
Solomon Islands
Somalia
Somaliland
South Africa
South Ossetia
Spain
Sudan
Svalbard
Swaziland
Sweden
Switzerland
Taiwan
Tajikistan
Tanzania
Thailand
Togo
Tokelau
Tonga
Tunisia
Turkey [Europe]
Turkmenistan
Tuvalu
Uganda
Ukraine
United Arab Emirates
United Kingdom
Uzbekistan
Vanuatu
Vatican City
Vietnam
Wake Island
Wallis and Futuna
Western Sahara
Yemen
Zambia
Zimbabwe
Other Lists of Countries
Countries and Capitals - Wondering what the capital of "fill-in-the-blank" is? Look no further!
Flags All Countries - Because there is a surprisingly high demand for this, I made a page just for you guys. :P
Caribbean Countries - Yet another surprising request. A list of countries in the Caribbean
Need something else? Let me know and if I get enough requests for it I'll add it to the above!
-Justin
Return from List of Countries to the
Have Feet Will Travel Home Page
blog comments powered by

Disqus