Where is Myanmar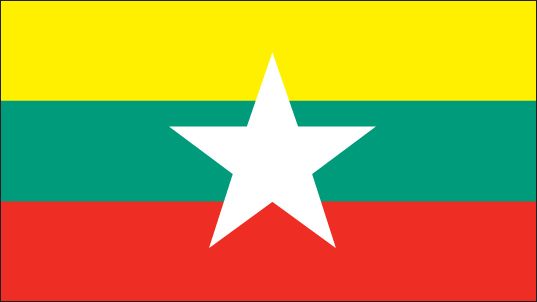 Those wondering "Where is Myanmar?" often already know the answer. As with so many other countries in SE Asia and Africa, Myanmar has a more commonly used name. In this case, that name is Burma.
Burma, or the Republic of the Union of Myanmar, is the second largest country in Southeast Asia, bordering China, Laos, Thailand, Bangladesh and India, with a long coastline on the Andaman Sea. A diverse country, it has three mountain ranges running down from the Himalayas dividing the three main river systems. The rivers flow through fertile valleys, with the majority of the population living in the Irrawaddy Valley.
Visitors to Myanmar can enjoy the authentic Asian experience, with lush valleys and Buddhist shrines and temples appearing at almost every turn. Enjoy a relaxing sail down the Ayeyarwady River on a steamer or enjoy catching the rays while you sunbathe on Ngapali Beach on the Bay of Bengal coast. The more energetic visitor can trek through pine forests or the mountain ranges. Wherever you go, the local people will make you feel welcome.
The new capital city is Naypyidaw, but the largest city, Yangon (Rangoon) is the best city to visit in Myanmar. Yangon was the capital until 2005 and is still the economic hub and entry port for most international visitors. It also contains some excellent examples of British colonial architecture.
Over the last few years, political unrest in Myanmar has led to boycotts by the international community after the house arrest of the opposition leader. If you decide to visit this fantastic country, a visa will probably be needed, but the requirements change on a regular basis. Check with the nearest embassy for up-to-the minute details.
Quick Info:
Capital: Naypyidaw
Language(s): Burmese
Religion(s): Buddhism
Currency: Kyat (K) (MMK)
Electricity Voltage: 230V
Calling Code: 95
Popular Travel Destinations:
Shwedagon Pagoda in Yangon
The World Heritage Site of Bagan
Kyaikhtiyo (Golden Rock)
Official Website: www.myanmar-tourism.com/
Travel Forums:
*Note* - Some of the graphics on this page were taken from the CIA World Factbook which contains a wealth of information on every country in the world. I highly recommend it.