Travel Cameroon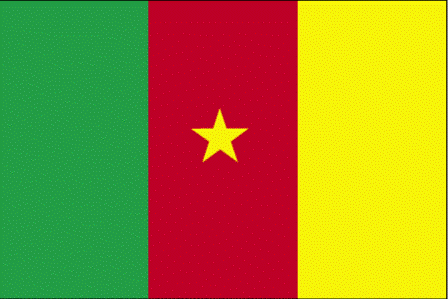 Planning to travel Cameroon? The Republic of Cameroon is in West Africa and lies above, below and on the equator. Nigeria, Chad, the Central African Republic, Republic of the Congo and Gabon border the country from almost every side, while the Bight of Biatra, a waterway, touches Cameroon on the Westside.
In addition to Yaounde, the country's capital, Cameroon has seven major cities, all of which have high temperatures and experience dry or humid weather depending on their distance from the water.
Cameroon has 250 ethnic groups and its people speak English, French, or one of the 270 African dialects, such as pidgin (contrary to what American's may believe, it really is a dialect), Ewondo and Fulfulde. The ability for Americans to communicate with Cameroonians brings just under half a million visitors a year.
Travelers to Cameroon experience the diverse wildlife species by walking through Korup National Park and scenic waterfalls while driving across the Central Highlands. Everyday but Sunday, visitors may shop at town boutiques or markets from 7:30 am to 6:00 pm. Some of the treasures sold at these venues include drinking horns, decorated pots, woodcarvings, earthenware bowls and pottery as well as rugs or mats woven from raffia and grass. After a day of shopping or exploring, visitors might enjoy city dining, nightclubs or casinos.
Entering Cameroon is relatively easy but attempting to cross the border into a neighboring country may be troublesome. There are sometimes muggings and robberies, which tend to be unnecessarily violent, and visitors should carry some form of identification with them at all times. As with all travel, before booking a trip to Cameroon, Americans should visit the US Department of State's website for safety and immunization information.
Quick Info:
Capital: Yaounde
Language(s): French and English
Religion(s): Christians and Muslims
Currency: Central African CFA Franc
Electricity Voltage: 110/220V
Calling Code: 237
Popular Travel Destinations:
Savannah Botanic Gardens
Lake Oku
Belo Weekly Market
Official Website: http://www.cameroontourist.com/
Travel Forums:
*Note* - Some of the graphics on this page were taken from the CIA World Factbook which contains a wealth of information on every country in the world. I highly recommend it.