Travel Saudi Arabia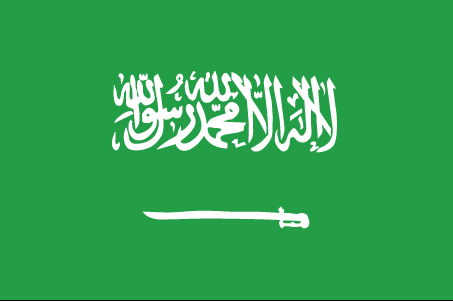 Want to travel Saudi Arabia? Here's some information to get you started!
Located in the Middle East and the Arabian Peninsula, Saudi Arabia borders Yemen, Qatar, Oman, the United Arab Emirates, Iraq, Kuwait, Jordan and Egypt. Mostly desert, the terrain is inhospitable with wide temperature extremes. In fact, "The Empty Quarter" is the biggest continuous desert on Earth.
The birthplace of Islam, Saudi Arabia is the home to Mecca and Medina - the holiest Muslim places. Therefore, Islamic law is the underlying principle of the Saudi Arabian law. The current monarch, who is a spiritual leader as well, has taken the initiative to introduce democracy by holding elections at the local level.
Saudi Arabia, with its capital Riyadh, offers visitors both ruins of ancient civilizations and natural wonders. The Al-Tayibat City Museum displays an enormous collection of nearly 300 artifacts, but only for groups of 10 or more. The Madain Saleh, very similar but better preserved than Petra, encompasses 135 tombs with ancient Arabian inscriptions.
The best place to learn about Saudi Arabian culture is the National Museum in Riyadh that boasts eight floors of high-tech and informative displays of history, culture and crafts. Traditional markets, or bazaars, are a must-visit with their unique items and available bargains.
A real delicacy, Saudi Arabian cuisine is at its best in Najd Village, a settlement resembling a huge restaurant, where visitors can savor traditional dishes like the kabsa, meat with rice, or the hashi, baby camel meat.  Another accredited restaurant, the Green Island in Jeddah has a glass floor for a view of the marine life.
Like all Muslim countries, Saudi Arabia does not tolerate obscenity and alcohol. Things we may do without thinking elsewhere can carry significant penalties. Be aware of your surroundings and behavior and you'll have a great time!
Quick Info:
Capital: Riyadh
Language(s): Arabic
Religion(s): Islam
Currency: Saudi Riyal (SAR)
Electricity Voltage: 127/220 V
Calling Code: +966
Popular Travel Destinations:
Mecca
Habalah
The Al- Musmak castle
Official Website: www.saudiembassy.net
Travel Forums:
*Note* - Some of the graphics on this page were taken from the CIA World Factbook which contains a wealth of information on every country in the world. I highly recommend it.