Where is Bahrain?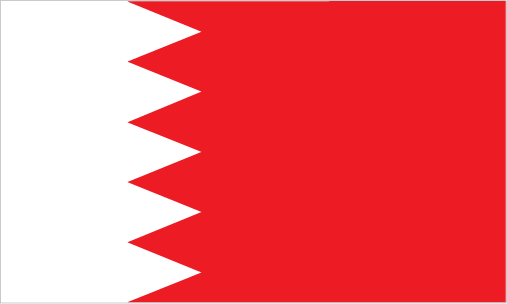 Where is Bahrain, you ask? Well, the Kingdom of Bahrain is a small nation-state on an archipelago of 33 islands near the west shores of the Persian Gulf. (See the map below) The largest island is Bahrain itself, and its nearest neighbors are Saudi Arabia and Qatar. The 25km long King Fahad Causeway links Bahrain Island to Saudi Arabia. If traveling overland, you'll probably end up on the causeway. If flying, you'll need to book a flight into Bahrain International Airport.
Visitors to Bahrain from neighboring states do not require a visa, and European citizens can get an "on-arrival visa" that permits a one week stay. Other visitors can apply for a two week visa online or when they arrive at the port of entry.
As an island state, the sea is one of the main attractions with miles of beaches, including many that are being reclaimed from the sea, and scuba diving is popular. The offshore sweet-water springs make Bahrain home to some of the most lustrous pearls in the world. The trade in pearls led to the early fortune of the island.
Bahrain, like many Arabic states, possesses historic 'souks', or marketplaces, which are good places to find  bargains. The old town also has historic mosques and even date palm groves. The new Bahrain Financial Harbor, located in Manama, is rising out of the sea on reclaimed land and the dual towers are worth seeing.
The weather in Bahrain can be very hot in the summer months, and unless you like outside temperatures of 122° Fahrenheit, November to March is the best time to visit. The Muslim holidays of Ramadan and Eid are busy with visitors from Saudi Arabia and other Arab nations. Since Bahrain is a Muslim country, the public drinking of alcohol and improper behavior comes with strict penalties. While more liberal than some of its neighbors, the laws should still be respected while you are a guest of the country.
Quick Info:
Capital: Manama
Language(s): Arabic
Religion(s): Islam
Currency: Bahraini dinar (BHD
Electricity Voltage: 230V
Calling Code: 973
Popular Travel Destinations:
Al Fateh Mosque (Grand Mosque)
Camel Farm
King Fahad Causeway
Official Website: www.bahraintourism.com/
Travel Forums:
*Note* - Some of the graphics on this page were taken from the CIA World Factbook which contains a wealth of information on every country in the world. I highly recommend it.