Country of Macau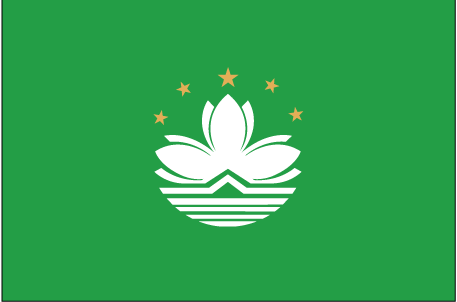 The country of Macau is actually a misnomer. It isn't a country at all!
Macau is a small city opposite Hong Kong in Southern China that represents the face of modern China while it clings to its European heritage. A Portuguese possession, it was fought over for many centuries for its port and access to the Chinese markets. A walk through the city shows a large number of casinos, but also some of the most eclectic restaurants and markets selling both Chinese and European produce.
The most noticeable landmark of Macau, the Church of St Paul is actually the ruins of a church built in the 17th century by Italian Jesuits and Japanese Christians. Destroyed by fire in the early 1800s, the Macanese government has restored the facade. The square outside the old church is always busy during the evenings.
Macau has undergone a rapid change over the last couple of decades and now contrasts the old colonial buildings with a Las Vegas-style casino scene. The main reason for this is that gambling is illegal in China and Hong Kong, so all the businessmen looking for excitement have funded casinos in Macau. They are worth exploring for their decadence and the contrast to the laid back Mediterranean feel of the rest of the city.
Crime in Macau is comparable to Mainland China cities, and the main crimes committed against visitors are petty theft and pick pocketing. Other than that, the only concern when traveling to Macau is the monsoon season, which runs from April to October and can cause unpredictable weather patterns.
Quick Info:
Capital: Macau
Language(s): Chinese, Portuguese
Religion(s): Buddhism Confucianism, Taoism
Currency: Macanese pataca (MOP)
Electricity Voltage: 220V
Calling Code: +853
Popular Travel Destinations:
The temples and the huge statue of Goddess Tian Hou
Chinese gardens and Portuguese forts
The Outer Harbour
Official Website: www.macautourism.gov.mo/
Travel Forums:
*Note* - Some of the graphics on this page were taken from the CIA World Factbook which contains a wealth of information on every country in the world. I highly recommend it.