Facts About South Korea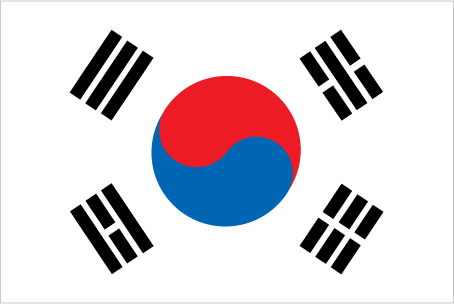 Thinking of heading this way soon? Here are some facts about South Korea to get you started!
An independent Republic since 1945, South Korea is a vibrant country near Japan waters, and borders North Korea and the Yellow sea. Due to the high seasonal temperature differences, the best time to visit is between April and June, and August and September. Hills and mountains predominate.
South Korea strives to stay ahead of times, adopting new technologies and practices. However, its rich cultural heritage and natural wonders form the perfect getaway destination. The capital, Seoul, houses the Changdeokgung Palace, the cultural district Insa-dong, where old traditions come to life, and the Lotte World and Everland theme parks.
The Jeonju region is famous not only for its diverse and delicious cuisine such as bibimbap, but also for the four national parks and scenic views it offers. The Damyang region specializes in growing bamboo and producing bamboo-related products and dishes.
Traditional Korean lifestyle, or Han style, has gained popularity with the K-pop TV series. Korean music and TV programming is characterized by large casts and innocent stories. Koreans in general are intolerant to obscenity and nudity. You'll quickly notice that any movie you see in South Korea will be heavily edited in keeping with the country's morality.
Most people are unaware that the Taekwondo martial art form originated here, and has gained popularity and world recognition. South Korea also abounds in fortresses and fortification walls, most of which are of unknown origin. These forts played a key role in slowing and repelling invasions.
Finally, the demilitarized zone on the border between South and North Korea is home to a lush bio-diverse environment, untouched for 50 years primarily due to how dangerous the DMZ is for humans. The DMZ also offers interesting tours such as the visitor access to the invasion tunnels that were found to be dug under the DMZ by North Korea. Taken all together, it should be obvious that South Korea is not a place to be missed in your travels.
Quick Info:
Capital: Seoul
Language(s): Korean
Religion(s): Buddhist or Christian
Currency: South Korean won (KRW)
Electricity Voltage: 110V / 220 V
Calling Code: 82
Popular Travel Destinations:
Peaks of the Baekdudaegan
Liancourt Rocks
The caves of Danyang and Hwanseongul
Official Website: www.visitkorea.or.kr/
Travel Forums:
*Note* - Some of the graphics on this page were taken from the CIA World Factbook which contains a wealth of information on every country in the world. I highly recommend it.