Aruba Vacation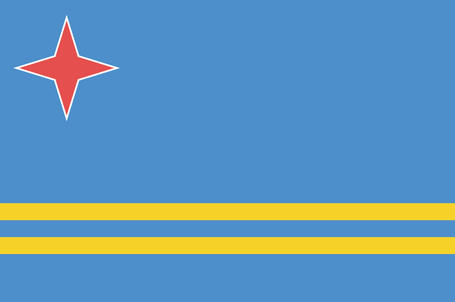 An Aruba vacation may be just the retreat you're looking for. Just fifteen miles from the coast of Venezuela, this Caribbean paradise has a little something for everyone.
Accommodations range from modest to exceptionally lavish, with resorts dominating the island's pristine southwest coast. Aruba's calmer waters are ideal for scuba-diving and snorkeling, and there are several tours for these activities. In particular, the Antilla Shipwreck tour invites guests to explore a scuttled 400-foot German cargo ship sunk by Dutch Marines during World War II.
The gastronomically-inclined are invited to sample the fine dining offered near the resorts, as well as dig into local cuisine; the less courageous will find plenty of western chain restaurants as well. However, no traveler should go without trying Aruba's own Balashi Beer, the only beer brewed on the island.
Aruba features museums of history, archaeology, model trains, and numastics (money), and the Lady of Alto Visto Chapel is considered to be quite picturesque. But the true pride of Aruba is the local flora and fauna. There are educational ostrich and butterfly farms, as well as a donkey sanctuary. Aruba is also home to many "natural bridges", though the largest collapsed in 2005. A truly outdoorsy tourist ought to visit the impressive Arikok National Park, a preserve which accounts for 18% of Aruba's landmass.
Aruba, unlike many of the British-colonized Caribbean islands, is unique in being a dependency of the Netherlands. But, like many island hotspots, tourism and foreign patronage are a means of survival, so English the U.S. dollar are nearly as prevalent as the official language and currency.
Quick Info:
Capital: Oranjestad
Language(s): Dutch
Religion(s): Mestizo
Currency: Aruban florin (AWG)
Electricity Voltage: 110V
Calling Code: 297
Popular Travel Destinations:
Arikok National Park
Palm Beach, Aruba
Aruba Aloe Factory
Official Website: www.aruba.com/
Travel Forums:
*Note* - Some of the graphics on this page were taken from the CIA World Factbook which contains a wealth of information on every country in the world. I highly recommend it.