Kazakhstan Facts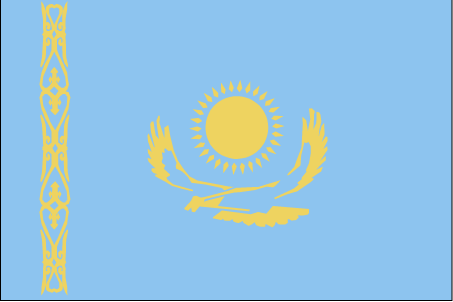 Thinking of traveling to Kazakhstan soon? Here are some Kazakhstan facts to help you on your way!
The Republic of Kazakhstan is a vast landlocked country at the crossroads of Asia and Eastern Europe. It was part of the Soviet Union until it gained independence in 1991, being the last republic to do so. Kazakhstan shares land borders with China, Kyrgyzstan, Russia, Turkmenistan and Uzbekistan and has a vast coastline on the Caspian Sea.
In a country this size, the variety and scope of natural attractions range from flatlands to snow-capped mountains and everything in between. The horsemen of the steppes are internationally famous for their equestrian skills and sports.
Throughout Kazakhstan the low population density means that you can explore vast tracts of land in perfect tranquility. Kazakhstan has everything from flocks of flamingos to the home of the Russian space program in Balkonor Cosmodrome. The Caspian Sea coastline offers beaches for the sun worshipper.
The modern city of Astana only became the capital city in 1997 due to its central location. It is now a modern capital with a unique blend of Islamic, Soviet, Western and Futuristic architecture and continues to expand rapidly. The former capital, Almaty is still the social and commercial hub of the country and feels almost European.
To enter Kazakhstan you must have a visa that you obtain by writing to the local embassy provided you are from a variety of countries including most of Europe and the USA. When you arrive in Kazakhstan you'll need to fill in a migration card that registers your passport with a stamp. Return the migration card when you leave the country.
Quick Info:
Capital: Astana
Language(s): Kazakh,Russian
Religion(s): Islam
Currency: Tenge (KZT)
Electricity Voltage: 220V
Calling Code: +7-6xx, +7-7xx
Popular Travel Destinations:
Tien Shan range
Zenkov Cathedral
Zaili Alatau Mountains
Official Website: www.kazakhstan.orexca.com/visitkazakhstan.shtml
Travel Forums:
*Note* - Some of the graphics on this page were taken from the CIA World Factbook which contains a wealth of information on every country in the world. I highly recommend it.