Republic of Benin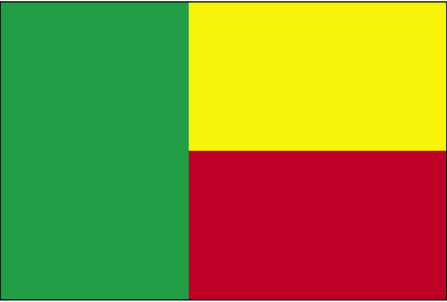 The Republic of Benin is found between Nigeria and Togo. It was a French colonial holding until the 1960's and as such, much of this country's culture has a heavy French influence. Formerly known as the Dahomey Kingdom, it has a rich history which has survived at sites such as Abomey. Being West Africa, the wildlife is also an obvious attraction, though you'll have to travel to the northern part of the country to see the best of it.
The country doesn't have much in terms of dedicated tourist infrastructure. For those travelers who are looking to avoid such things, this is a good thing. Hotels seem to be plentiful and finding a place to sleep until something more permanent appears doesn't appear to be a problem.
Air France seems to have a lock on flying into Contonou (COO). Flights can be gotten from Paris though they are ridiculously expensive at the time of this writing. It may be easier to either fly into a neighboring country, or travel overland. You may also note that although Porto-Novo is the country's capital, it is Contonou which is the largest city.
Quick Info:
Capital: Porto-Novo
Language(s): French, Fon, Yoruba
Religion(s): Christianity, Islam, Vodun
Currency: Communaute Financiere Africaine francs (XOF)
Electrity Voltage: 220V
Calling Code: 229
Popular Travel Destinations:
Royal Palaces of Abomey
Pendjari National Park
W National Park
Official Website: http://www.gouv.bj/
Travel Forums:
*Note* - Some of the graphics on this page were taken from the CIA World Factbook which contains a wealth of information on every country in the world. I highly recommend it.