Travel to Iran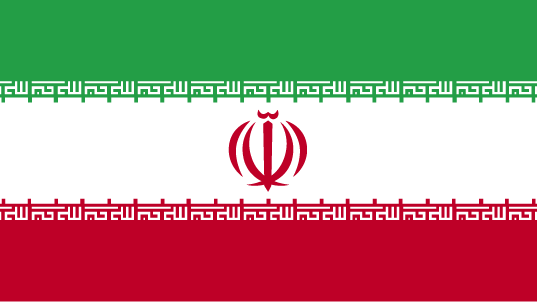 For those who want to travel to Iran, a bit of preparation and jumping through visa hoops is required, but the country rewards those who make the extra effort. Situated in southwestern Asia, Iran borders Armenia, Azerbaijan, Turkmenistan, and Pakistan, as well as Afghanistan, Turkey, Iraq, and the Caspian Seas.
The landscape is mountainous, ring-shaped with a sharp contrast between the coastline and the plateau. The Zagros and Alborz mountain ranges form the major part of the circle while deserts cover one-sixth of the territory, with Kavir-e-Lut, Dasht-e-Kavir and Jazmurian being the largest. Before motor vehicles, not many people ventured beyond the road from Yazd to Ferdows and survived. The climate is variable with day-night temperatures exceeding 104° F in the south of the country and freezing winters in the north.
Lake Uromiyeh, Lake Zaribar and the South Caspian Shore are developed for beach and water tourism. The diversity of conditions makes for different recreational activities - skiing at Dizin; visiting the Ali-Sadr water cave; paying tribute at mosques, churches or mausoleums; or marveling at numerous antique relics like the majestic Miandasht Caravanserai.
While alcohol is forbidden in Iran, Persian foods such as ghormeh sabzi, abgusht, kabab and chelo morgh, which incorporate lots of rice, are delicious and widely available and tipping is expected at restaurants and hotels.
Named Persia until 1935, the country suffers constant internal and external political turmoil. Most publicity these days coming from its uranium-enrichment program, Iran maintains strained international relations. A highly conservative country, in many areas women are expected to cover their faces and avoid contact with males.
Following the advice of the locals is recommended when it comes to turbulent areas. If a local recommends you to stay away from a certain area or to stop talking about a certain subject, it would behoove you to follow their advice. Iran is a beautiful country with much to offer, but keep in mind the uneasy relationship it has with many Western countries.
Quick Info:
Capital: Tehran
Language(s): Persian
Religion(s): Islam
Currency: Rial (IRR)
Electricity Voltage: 220V
Calling Code: 98
Popular Travel Destinations:
SHIRAZ
Hafezieh Mausoleum
The Ali Qapu palace
Official Website: www.tourismiran.ir/
Travel Forums:
*Note* - Some of the graphics on this page were taken from the CIA World Factbook which contains a wealth of information on every country in the world. I highly recommend it.