Hong Kong Facts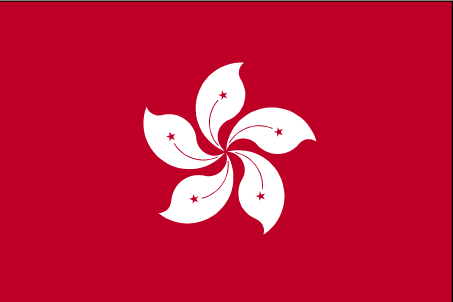 Thinking of visiting? Here are some Hong Kong facts to get you started.
A former British Dependent territory, Hong Kong is now a Chinese Special Administrative Region with a high level of economic, social and judicial autonomy. The Hong Kong SAR is located in South Eastern China, borders the South China Sea and comprises numerous small islands, "The new territory", Hong Kong Island and Kowloon. Although English is the main foreign language, a phrase book might prove handy.
The temperature is medium high in summer (68° to 84° F), mild in winter, fall and spring (53° to 64°) but with high humidity, while the best time for visiting is usually accepted as being from July to October.
The Hong Kong "Ding Ding" tram is a famous local form of transportation, iconic to the region. A territory with natural harbors and teeming sea life, Hong Kong offers travelers fantastic maritime voyages with authentic Chinese Junks. Visitors can experience the local culture by participating in Tai chi, which is a form of meditation and martial art, or Feng Shui - a special way of harmonizing buildings and objects with nature.
"The Peak", with its spectacular view, "Western Market", where bargains are always available, and the "Jumbo Palace Restaurant", floating on water, are just a few of the impressive local attractions. Hong Kong also has many events throughout the year that shouldn't be missed. These include the July Beerfest and the December Celebrations.
Finally, all the foodies should leave here well satisfied. The Hong Kong dishes are a mixture of the finer Cantonese Cuisine and the sea-loving Chiu Chow, as well as the Shanghainese and Pekinese cuisines. All of these are worth a try!
Quick Info:
Capital: Victoria
Language(s): Chinese, English
Religion(s): Buddhism, Taoism
Currency: Hong Kong dollar (HKD)
Electricity Voltage: 220V
Calling Code: +852
Popular Travel Destinations:
The Peak
Victoria Harbour
Giant Buddha
Official Website: www.discoverhongkong.com
Travel Forums:
*Note* - Some of the graphics on this page were taken from the CIA World Factbook which contains a wealth of information on every country in the world. I highly recommend it.