Israel Travel Tips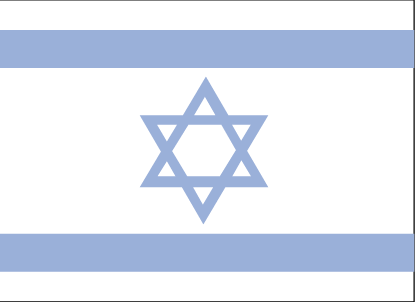 Considering Israel for an upcomming visit? Here are some Israel travel tips and info for you!
Having a recorded human population for almost 7,000 years, this claimed birthplace of both Christianity and Judaism, is the site of religious wars and struggles. After the Second World War, Israel was created here for the Jewish population, and despite many wars with their neighbors, Israel remains a fascinating place to visit.
A journey to Israel, the only sovereign Jewish nation of the world, almost mandates a trip to Jerusalem to see the traditional home of Judaism and Christianity. Believed to be the remaining wall of a temple built by King Solomon, the Western Wall is often the first port of call. You will see many people placing small slips of paper in the wall that are usually personal prayers.
You should also see the Church of Holy Sepulcher, which is supposed to contain Jesus' tomb, making it one of the holiest sites in the Christian world.
Away from the religious side of Israel is the Dead Sea, so called for its high salt content that keeps anything from living in it, but you can float on the water without buoyancy aids. Most of the resorts in Israel are located here.
Tel Aviv, Israel's capital city, is a curious mix of ultra modern skyscrapers, old temples, and buildings from the region's ancient past. Jaffa is the old port region, where you will find the oldest buildings and some interesting museums. It also boasts some of Israel's cleanest and most popular beaches that offer a great break from city sight seeing.
Travelers thinking about visiting other countries in the Middle East region (such as Syria, Iran, etc) may want to visit those countries before Israel. The reasoning here is the stamp you'll get in your passport upon entering Israel. It may cause complications upon your entry to those countries which have a less-than-friendly relationship with Israel. By visiting those countries first, a little immigration and customs grief may be dodged.
Quick Info:
Capital: Jerusalem
Language(s): Hebrew, Arabic
Religion(s): Judaism, Christianity, Islam
Currency: Shekel (ILS)
Electricity Voltage: 230V
Calling Code: 972
Popular Travel Destinations:
Ahmed el-Jazzar Mosque
Church of the Nativity
The Great Synagogue in Jerusalem
Official Website: www.goisrael.com/
Travel Forums:
*Note* - Some of the graphics on this page were taken from the CIA World Factbook which contains a wealth of information on every country in the world. I highly recommend it.