Grenada Tourism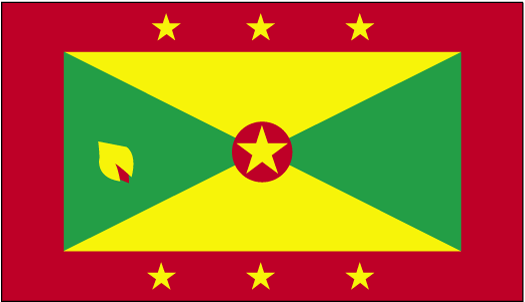 Grenada tourism is an opportunity for travelers to get some sand in their toes, some salt in their lungs, and some the enchanting scent of fresh spices in their nostrils. These three isles (Grenada, Carriacou, and Petit Martinique) are famous for their supply of nutmeg, cloves, ginger, turmeric, cinnamon, and vanilla, with nutmeg being Grenada's major cash crop. As well, Grenadian cocoa is gradually being accepted as high quality, mainly due to the efforts of The Grenada Chocolate Company's products. Like many islands in the West Indies, Grenada also locally produces rum, which is both good and inexpensive.
Swimming, snorkeling, and diving are Grenada's exceptional but unsurprising attractions, and can be found both on the beaches and in pools beneath its many waterfalls. Scuba diving, in particular, is quite good in Grenada, with over 50 major sites easily accessible just a short distance from the island. Scenic towns can be found all along the island's coastline.
Gouyave is a small fishing village known almost entirely for its nightlife. Fridays it features a weekly fish fry and festival with live music, cheap food and booze, and rowdy locals. Visitors need not be overly concerned for their safety in such an environment; Grenadans are famously protective of guests.
Grenada is also an idea getaway for the hopeless romantics among us. Anyone is elidgible for marriage on the island once they've stayed for a scant three days, which gives enough time to experience the local color, get hitched, and find a quiet beach on the quieter Petit Martinique to honeymoon on.
Quick Info:
Capital: St. George's
Language(s): English
Religion(s): Christianity
Currency: East Caribbean dollar (XCD)
Electricity Voltage: 220V
Calling Code: +1-473
Popular Travel Destinations:
Grand Etang Lake
Annandale Waterfalls
Sunnyside Gardens
Official Website: www.grenadagrenadines.com/
Travel Forums:
*Note* - Some of the graphics on this page were taken from the CIA World Factbook which contains a wealth of information on every country in the world. I highly recommend it.