Travel Cape Verde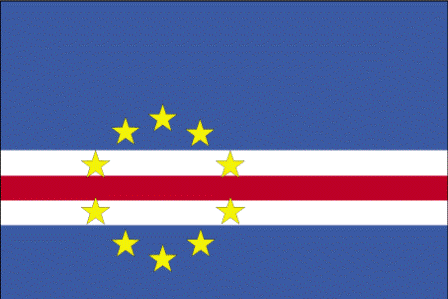 Planning to travel travel Cape Verde? Cape Verde consists of a group of islands in the mid-Atlantic Ocean off the west coast of Africa. It includes ten islands and five islets, divided into two groups, the windward and the leeward. The windward group includes the islands of Santo Antao, Sao Nicolau, Sao Vicente, Santa Luzia, Boa and Sal Vista while the islands of Fogo, Maio, Santiago and Brava make up the leeward group. Santa Luzia is the only island without inhabitants.
Cape Verde Islands have a dry climate with irregular rainfall that sometimes leads to droughts and food shortages. The land is level in some areas but rugged mountains and inactive volcanoes exist in other parts of the country, with the highest in Santo Antao, Santiago, Sao Nicolau and Fogo. These mountains offer travelers the opportunity to go climbing and a spectacular view at the top.
Tourism in Cape Verde is important to the residents. Surrounded by water, travelers to the islands can enjoy diving expeditions, boat trips, fishing excursions, submarine adventures, surfing or simply relax on the beach. Visitors might also enjoy a turtle watching tour, going to the hatchery, or adopting a turtle, activities whose proceeds go to saving and protecting the loggerhead turtle population of Cape Verde.
For travelers that prefer towns to beaches, the islands of Cape Verde offer markets for shopping and restaurants serving authentic Portuguese cuisine as well as other ethnic dishes. Not only a place for produce and souvenirs, the market also hosts cooking and dancing demonstrations so visitors can learn and join in on local customs.
Quick Info:
Capital: Praia
Language(s): Portuguese
Religion(s): Roman Catholic
Currency: Cape Verdean Escudo
Electricity Voltage: 220 V
Calling Code: +238
Popular Travel Destinations:
Mt Fogo
Mardi Gras
Santo Antao
Official Website: www.caboverde.com/
Travel Forums:
*Note* - Some of the graphics on this page were taken from the CIA World Factbook which contains a wealth of information on every country in the world. I highly recommend it.