Facts About India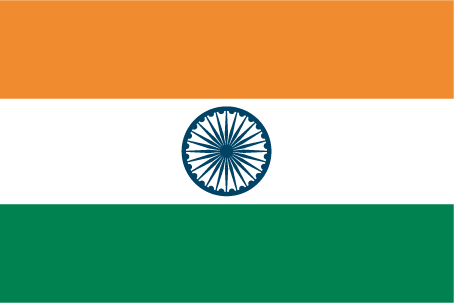 Here's some facts about India to help plan your upcoming trip!
With its impressive size, India borders Nepal, Tibet, Bangladesh, Bhutan, Burma, Pakistan and China. Arid mountains change into lake country and deep forests. After 65 years of independence, India has developed its industry and is now "reaching for the stars".
From the three seasons - the hot, the cold and the cool, it is usually best to come from November to mid-February to avoid climatic extremes, although the North and the South bear little resemblance so do some research of your own on local weather patterns.
An economic and tourism hub, the capital, Delhi, has a new and old part, each with its own distinct atmosphere. Legendarily built by the Pandavas, it reflects Indian architectural genius. Visitors shouldn't miss the First Red Fort in Delhi, the citadel Lal Kot, Qila Rai Pithora, the gate Khuna Darwaz and the tower Qutub Minar.
Important festivals for visitors include Baisakhi, held on April 14th, which is the celebration of the new year and the founding of the Sikh Brotherhood; Budh Purnima, commemorating Buddha's birth; and the Sindhu Darshan Festival, celebrating the river Indus.
Traditional Indian dances date back to the Natya Shastra, a 37-chapter manual supposedly written by the God of Creation more than 2000 years ago. Patrons of art, the rulers of India ordered numerous statues to be erected in order to preserve dance techniques. Various groups use simple, yet potent, dances to mark joyous occasions.
Sympathy and communication lie at the heart of Indian culture, which is reflected in their celebrations and festivals. Rich in diversity and spices, Indian cuisine can be a challenge to foreigners but shouldn't be missed. As an aside, the cow is a sacred animal in India and you'll see them everywhere. Treat them with the respect that the locals show and you can't go wrong..
Quick Info:
Capital: New Delhi
Language(s): English, Hindi
Religion(s): Hinduism, Islam
Currency: Indian rupee (INR)
Electricity Voltage: 220V
Calling Code: 91
Popular Travel Destinations:
Taj Mahal
Ranthambore National Park
Goa
Official Website: www.tourisminindia.com/
Travel Forums:
*Note* - Some of the graphics on this page were taken from the CIA World Factbook which contains a wealth of information on every country in the world. I highly recommend it.