Bahamas Travel Guide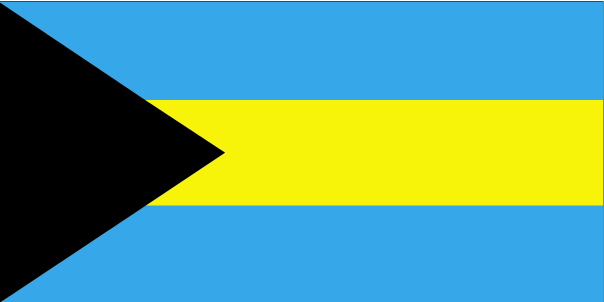 A vacation to the Bahamas can be daunting: the archipelago contains nearly 2,000 islands, each with their own points of interest. Where do you go first? Well, consider this your Bahamas travel guide.
To simplify things, many of the smaller outlying islands are uninhabited; others are privately owned by cruise lines which run in the Bahamas. For example, Castaway Cay is entirely owned by Disney. The three major sites accessible to everyone are Grand Bahama, Paradise Island, and - home to the capital city of Nassau - New Providence Island.
The warm waters around the Bahamas attract tropical fish, even in the shallows. And good waves mean surfing, kayaking, parasailing, and kite boarding. Beach life is complimented by a rich musical heritage of calypso, rake and scape, soca, and junkanoo styles. Those looking to escape the resorts' stifling upscale western cuisine can try some local fare. Predictably, it's largely seafood, and the national disk of conch is available at nearly any of the Bahamas' open-air fish fry's.
The Bahamian landmass is disproportionately rich with two things: churches and liquor stores. Locals are very religious, but they also know how to have fun. Rum is the ubiquitous liquor of the islands, where it both high quality and extraordinarily cheap. The Bacardi Rum factor is located just two miles south of Nassau.
The Bahamas isn't the cheapest of islands in the Caribbean, and if you stay at a place like Paradise Island's Atlantis resort, expect to pay for it. However, there are budget options available for the savvy traveler. Also of note, the Bahamas are known for their drug trafficking, and dealers have been known to harass tourists from time to time. But don't let this discourage you from these idyllic and colorful islands.
Quick Info:
Capital: Nassau
Language(s): English
Religion(s): Christianity
Currency: Bahamian dollar (BSD)
Electricity Voltage: 120V
Calling Code: +1-242
Popular Travel Destinations:
Nassau/Paradise Island
Grand Bahama Island
The Exuma Islands
Official Website: www.bahamas.com/
Travel Forums:
*Note* - Some of the graphics on this page were taken from the CIA World Factbook which contains a wealth of information on every country in the world. I highly recommend it.