Faroe Islands Tourism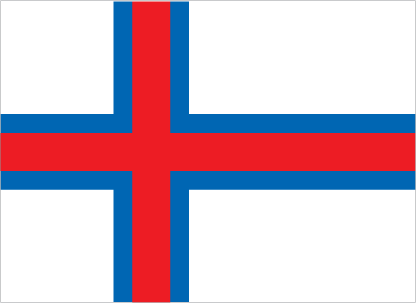 Faroe Islands tourism has a remarkably short window of opportunity. Generally, visitors only frequent the islands between May and September, with the highest number of travelers coming in between June and July. But during these halcyon months, the Faroe Islands are lush and green, filled with gorgeous natural landforms and amazing wildlife. The intensely blue seas and vertical sea cliffs, often swathed in fog at higher altitudes, have a near-mythical aura around them. The tallest of these sea cliffs, Slaettaratindur, stands 882 meters high, and is an excellent climb.
The two larger of the eighteen Faroe islands, Streymoy and Eysturoy, are connected by bridge. Others are accessible via underwater tunnels for vehicles. Any of the islands can be gotten to by boat, or if money is no object, by helicopter.
Although there is a heavy sales tax on good on the islands, this is more than made up for by the prevalence of cheap accommodations. Youth hostels litter the islands, and most are within a day's walk from each other. As well, the Faroese love drinking, and the on-island Foroya Byor brewery (which has been in operation since 1888) exists to quench this thirst.
The Faroe Islands still engage in whaling and dolphin hunting, and some of their cuisine involves the byproducts of these animals. While in many parts of the world this practice is considered abhorrent, criticism is not taken lightly: the Faroese consider these things to be a part of their national heritage, dating back to Viking times.
Quick Info:
Capital: Tórshavn
Language(s): Faroese, Danish
Religion(s): Christianity
Currency: Faroese króna (DKK)
Electricity Voltage: 220V
Calling Code: 298
Popular Travel Destinations:
Bird cliffs at Vestmanna
Magnus Cathedral
Asmundurstakkur, Sandvík
Official Website: www.visitfaroeislands.com/
Travel Forums:
*Note* - Some of the graphics on this page were taken from the CIA World Factbook which contains a wealth of information on every country in the world. I highly recommend it.