Travel Cook Islands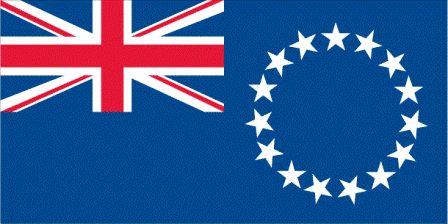 Want to travel Cook Islands? Located east off the coast of Australia, the Cook Islands are half way between New Zealand and Hawaii. The climate is tropical oceanic with mitigating trade winds, a dry season of April until November and a humid one from December till March. The Northern Cook Islands are coral atolls, while the southern Cook Islands are volcanic and hilly.
Named after Captain Cook, who first discovered the islands for the English, the Cook Islands are a breathtakingly beautiful destination with luxurious hotels, turquoise lagoons offering peace and relaxation. The capital island Rarotonga is the youngest one with fresh, sharp vistas and mountain peaks. Populated by Polynesians 3500 years ago, the island still celebrates the Vaka canoes with the Vaka Eiva festival.
The second largest, Aitutaki, also know as Honeymoon island, is the dream place for newlywed couples, offering a vibrant and hospitable atmosphere. Having a huge market for little souvenirs, trinkets and accessories, the showmen of the Cooks, the Aitutakians perfect their techniques just to amaze visitors.
From the Northern Group, Penrhyn is the largest and northernmost atoll. Rito fabric, made from coconut fronds brings fame to the Penrhynians as great tailors, for rito clothes are extremely valuable. Similarly, Manihiki Island boasts large black-pearl farms that produce spectacular black pearls.
Unlike the other Cook Islands, Pukapuka has the reputation of leading a harmonized way of life. Nothing is harvested in excess, people kill animals only for food and the community is more important than the individual.
Quick Info:
Capital: Avarua
Language(s): English
Religion(s): Christianity
Currency: New Zealand dollar (Cook Islands dollar also used) (NZD)
Electricity Voltage: 240V
Calling Code: 682
Popular Travel Destinations:
Aitutaki Island
Avarua
Rarotonga Cook Island
Official Website: www.cookislands.travel/
Travel Forums:
*Note* - Some of the graphics on this page were taken from the CIA World Factbook which contains a wealth of information on every country in the world. I highly recommend it.