Bolivia Facts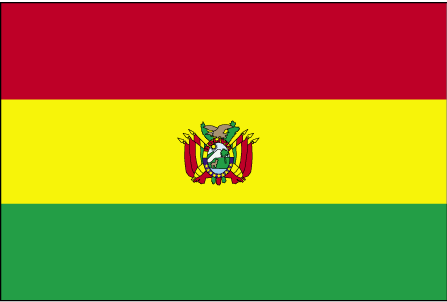 Here are some Bolivia facts for the intrepid traveler.
Bolivia is a democratic South American nation which borders Brazil, Peru, Chile, and Paraguay. With Chile, it share a claim to Lake Titicaca, which-at an elevation of over 12,000 feet-is the world highest navigable (and most hilariously named) lake. Except for the Paraguay River, Bolivia is completely landlocked, making it difficult for travelers to get around quickly. Most flights land in the administrative capital of La Paz, which features historical buildings and busy marketplace full of exotic good, legal and illegal. Visitors can find cheap electronics and Bolivian musical instruments, or the less-sought after dried frogs and llama fetuses of La Paz's Mercado de las Brujas ("Witches Market").
Not only is Bolivia remote, but most of the landscape is extraordinarily mountainous. While that means certain places, like Chacaltaya, have become impressive ski resorts, the best plan for seeing Bolivia is to seek the more remote locations. Most are relatively untouched, and although getting around is quite difficult and time-consuming, the natural splendor of the country is more than worth the effort. Along the way, you'll be well fed, as Bolivia street food is meat-based and meant to be eaten on the go (oftentimes coming on a skewer). Travelers should be warned, the national liquor of Bolivia, chicha, is not very strong, but it is sour and unfermented.
When traveling in any rural region, visitors should take the necessary precautions regarding their safety. Women should not go out alone at night, and fake taxis have been known to pick up gullible travelers and rob them.

Quick Info:
Capital: Sucre
Language(s): Spanish, Quechua, Aymara
Religion(s): Christianity
Currency: Boliviano (BOB)
Electricity Voltage: 220V
Calling Code: +591
Popular Travel Destinations:
La Paz
Copacabana and Lake Titikaka
The Ancient Ruins of Tiahuanaco (Tiwanaku)
Official Website: www.boliviabella.com/
Travel Forums:
*Note* - Some of the graphics on this page were taken from the CIA World Factbook which contains a wealth of information on every country in the world. I highly recommend it.