Brunei Tourism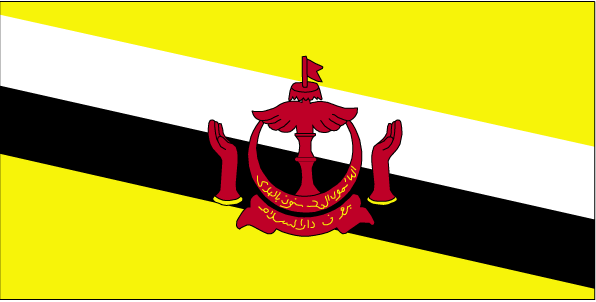 Brunei tourism has seen an increase in recent years. Located in Southeastern Asia, Brunei borders the South China Sea and Malaysia. Smaller than the U.S. state of Delaware, the country is near vital trade routes with India and its hefty gas and petroleum reserves give it an unbelievably high standard of living.
The climate of Brunei is humid and hot, with equatorial temperatures ranging from 73° to 89° Fahrenheit. From time to time, typhoons and earthquakes strike the hilly lowlands and flat plains.
A peaceful and vibrant capital, Bandar Seri Begawan combines state-of-the-art technology with ancient ruins. Gilded towers, lavish decorations, colorful mosaics frame the city of deep religious faith, respect and tradition. Fitted with golden spirals, Istana Nurul Iman Palace houses the beloved Monarch.
Near the Palace, Jerudong Park Playground amazes visitors with its fantastic attractions. Brunei's visitor center, Tutong presents a lifestyle of peace and harmony, where different ethnic communities live affably. The Ruma Budaya cultural village showcases customs and breathtaking scenery. The heart of Brunei's economy, Kuala Belait offers visitors a brief history of the oil industry in the country and is home to the "Billionth Barrel" monument, an architectural feat to match the industrial one.
As an Islamic country, Brunei expects consideration and appropriate behavior from its visitors. Women should cover their heads, knees and arms; handshakes with the opposite sex are not ubiquitously accepted. Conversing about religion and attending a mosque must be done with respect and reverence.
Sale of alcohol is illegal in Brunei, however visitors can purchase alcoholic beverages for their own consumption and bring them into the country duty free.
Quick Info:
Capital: Bandar Seri Begawan
Language(s): Malay
Religion(s): Islam
Currency: Brunei dollar (BND)
Electricity Voltage: 240V
Calling Code: +673
Popular Travel Destinations:
Sultan Omar Ali Saifuddien Mosque.
Meragang Beach
The island of Borneo
Official Website: www.tourismbrunei.com/
Travel Forums:
*Note* - Some of the graphics on this page were taken from the CIA World Factbook which contains a wealth of information on every country in the world. I highly recommend it.