Barbados Vacations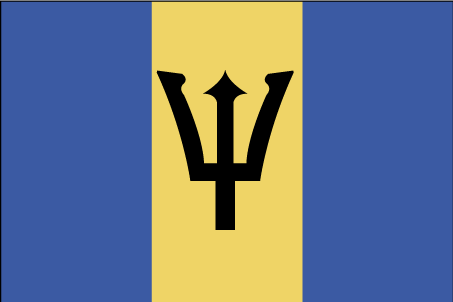 Barbados vacations are an easy way to take in the equator's exuberance. For such a small patch of land, Barbados offers plenty of activities and things to see!
The island of Barbados can be divided into five sections: the four cardinal directions, and the capital of Bridgetown and surrounding area. Bridgetown, in the southwest, is a port town, and therefore a docking ground for cruise ships. It is also home to the Barbados Museum, St. Mary's Church, and the island's Parliament building. Duty-free shopping is a major draw to visitors, as well as the nearby Malibu Rum factory.
Central Barbados is idea for the rugged traveler. This part of the island contains a wildlife reserve, flower forest, and massive limestone cavern. However, luxury activities like golf and polo are available too.
The East cost of Barbados is where visitors will find the best waters. Hot-spots like Bathsheba attract a heavy influx of surfers. The Eastern and Southern sections of Barbados are also mainly fishing villages, meaning hungry swimmers can find plenty of local eateries. The specialty dishes of flying fish and pepperpot are a treat for the curious palate, but (like much of Barbados' cuisine) these dishes are exceptionally spicy.
Barbados' Western portion offers little in the way of attractions. Still, travellers can find reasonably-priced lodging there and it may be worth a look to use as a cheap base of operations.
Local Bajans are proud, respectful, and dress conservatively, even on beaches. Regardless, they are fun-loving friendly, but inattentive travelers may have difficulty understanding them: their dialect of English is heavily mixed with idioms from West Africa and spoken very quickly. Travelers should also be aware that locals quietly offering "aloe vera" are actually selling marijuana.
Quick Info:
Capital: Bridgetown
Language(s): English
Religion(s): Christianity
Currency: Barbadian dollar (BBD)
Electricity Voltage: 110V
Calling Code: +1-246
Popular Travel Destinations:
Animal Flower Cave
Andromeda Botanical Gardens
George Washington House
Official Website: www.barbados.org/
Travel Forums:
*Note* - Some of the graphics on this page were taken from the CIA World Factbook which contains a wealth of information on every country in the world. I highly recommend it.