Travel Christmas Island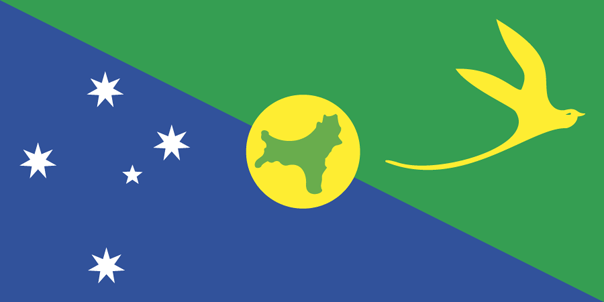 Governed by Australia, Christmas Island is a traveler destination and an ideal retreat for the nature lover. Located northwest of the coast of Australia, It hosts a wide array of animal and plant species, as 85 of its 135 square kilometers constitute the Christmas Island National Park.
Surrounded by steep cliffs, the central plateau is perfect for walks. Specially designed nature tours such as the Dolly Beach boardwalk, the Blowholes and the West White Beach walking trail provide views of the beautiful scenery and majestic wildlife. All attractions require pre-booking to ensure availability and visitors who attempt the wilderness on their own, should always inform authorities of their route.
Snorkeling and scuba diving offer exploration of the coral reefs, the 5000-meter drop-off and the tropical fish. Visible above the water, dolphins and whale sharks appear in the clear and warm waters of Flying Fish Cove, Ethel Beach, West White Beach and Dolly Beach.
An amazing spectacle, the crab migration has graced the Christmas Island for centuries. In October or November, all adult red crabs begin their journey to the beach to reproduce and then journey back to the rain forest. The park staff erects crab bridges or crossings and the traffic may be stopped to prevent any harm to the crabs.
Flights to Christmas Island are weekly and accommodations range from luxury hotel to cottages. The tropical climate is consistently warm with a wet and dry season. During the wet season from December to April, beaches can turn dangerous from the Northwest Monsoons and swimming is ill advised. If you decide to travel Christmas Island during the dry season, however, you can enjoy warm weather from 70° to 85° Fahrenheit and a delightful nature-filled experience.
Quick Info:
Capital: Flying Fish Cove
Language(s): English
Religion(s): Buddhism, Islam
Currency: Australian dollar (AUD)
Electricity Voltage: 240V
Calling Code: 61
Popular Travel Destinations:
Flying Fish Cove
Greta Beach
Christmas Island National Park
Official Website: www.christmas.net.au/
Travel Forums:
*Note* - Some of the graphics on this page were taken from the CIA World Factbook which contains a wealth of information on every country in the world. I highly recommend it.