Trinidad and Tobago People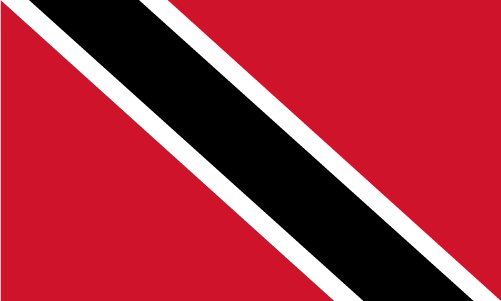 Trinidad and Tobago people come from such a wealth of backgrounds and influences; it's surprising these islands haven't experienced more of an influx of visitors. Although Tobago does see decent numbers in terms of tourism, as a whole Trinidad and Tobago are fairly industrialized when compared to other Caribbean islands, so they entertain travelers without needing to rely on them.
Naturally, the beaches of Trinidad and Tobago are popular destinations, particularly Mathura beach where many Leatherback turtles can be spotted around egg-laying season (near Easter). As well, nearby Bucco Reef can be visited on diving expeditions or on glass-bottom boats. There is also a national zoo and bird sanctuary, where exotic species can be viewed without the trouble of hiking into the wild. Tobago also features the sport of goat racing, which is its own industry quite similar to horse racing in the Western world.

Where Trinidad and Tobago really shines is their cuisines, which represent the many cultures present on the islands. There is a strong Indian influence on the islands, so street food like rotis (Indian flatbread stuffed with chickpea curry and often some sort of meat), "doubles" (curried chickpeas inside two pieces of fried bread), and saheena (batter-fried spinach) are available most places. Callalou-a vegetable soup with pigtail and crab added-is a Trinidadian class, as is "shark 'n' bake", which consists of fried shark stuffed into fried bread. Chinese food is available as well, cooked in a Cantonese style but featuring Trinidadian spices, and sweets from all cultures are popular among locals.

Quick Info:
Capital: Port of Spain
Language(s): English
Religion(s): Christianity
Currency: Trinidad and Tobago dollar (TTD)
Electricity Voltage: 115-230V
Calling Code: +1-868
Popular Travel Destinations:
Caroni Bird Sanctuary
Tobago Forest Reserve
Maracas Bay
Official Website: www.gotrinidadandtobago.com/
Travel Forums:
*Note* - Some of the graphics on this page were taken from the CIA World Factbook which contains a wealth of information on every country in the world. I highly recommend it.