Kyrgyzstan Facts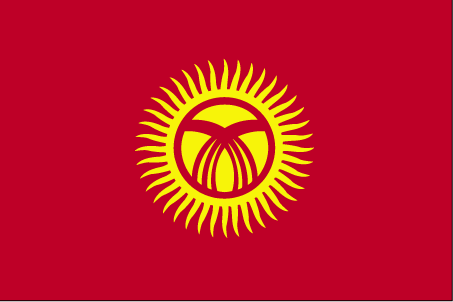 Here are some Kyrgyzstan facts to help you along with your next trip!
Kyrgyzstan is one of the old Soviet Union republics of Central Asia, and while it is still finding its feet economically, the vast tracts of forests and mountains make it a fantastic destination for an adventure vacation. The temperatures range from very hot during the summer to freezing winds in winter, so spring and fall is the best weather for outdoor activities.
Ala-Archa the huge natural canyon in the very north of the country offers some of the region's best walking, hiking and trekking. This designated national park comes complete with very basic shelters, but you can bring your own tent, if you prefer. It is essential to get a map outside of the country, as the ones that the national park offers are old and out of date. Bring your own supplies, as stores are not available once you enter the park.
Lake Issyk-Kul is full of bubbling hot springs and small villages offering fishing excursions to catch the oversized trout. You can also hike into the woods to try and find some of the local wildlife, including ibex, wolves and brown bears. Because of the extremely dangerous nature of these animals, it is best to travel with a group or guide.
Karakol is famous for its five-domed cathedral and is easily accessible to tourists. The town also has traditional animal markets once a week where hundreds of animals change hands.
On a hygiene note, if you are heading out of the big cities, potable water is sometimes hard to find, so be aware and be prepared.
Quick Info:
Capital: Bishkek
Language(s): Kyrgyz, Russian
Religion(s): Islam
Currency: Som (KGS)
Electricity Voltage: 220V
Calling Code: 996
Popular Travel Destinations:
Tash Rabat Caravansera
Sary-Chelek Biosphere Reserve
Saimaluu-Tash Petroglyphs
Official Website: www.gov.kg/
Travel Forums:
*Note* - Some of the graphics on this page were taken from the CIA World Factbook which contains a wealth of information on every country in the world. I highly recommend it.