Information on Belgium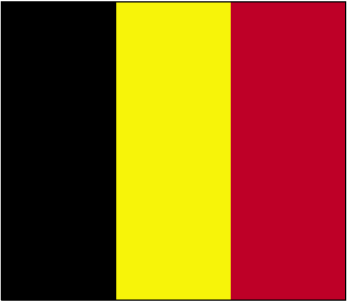 Here is some introductory information on Belgium: it is a Northern European nation and part of Benelux union (Belgium, Netherlands, and Luxemburg); it is bordered by its Benelux neighbors, as well as France and Germany.
Belgium has a rich history stretching back to medieval times, since the region has almost always been prosperous, but its ownership was regularly exchanged between rival ruling families. Beginning as part of Lotharingia in the 9th century, what was to become Belgium was soon absorbed into the Germanic Empire; then taken over by the Burgundy family, the Hapsburg family, briefly conquered by Napoleon, and then reabsorbed by Germany during World War I and II. Today, Belgium is prosperous, independent, and a member of both NATO and the EU. However, it's long history of outside rule has left Belgium with a unique pathwork of architecture and art from many different eras and cultures.
The capital city, Brussels, is the unofficial center of the EU-and for good reason: the site of the site of the massive Grand Place-Grote Markt, Manneken Pis statue, and the Basiliek van het Heilig Hart (the fifth-largest church in the world), Brussels is an exceptional city with its own historic section to boot. The cities of Bruges, Antwerp, and Ghent are even more preserved than Brussels, and feature terrific architecture dating back hundreds of years. Besides being the site of a treaty-signing that ended the war of 1812, Ghent is known for its lively student population and overall hospitable environment. Those seeking all the amenities of a European getaway with an ancient aesthetic but a distinctly modern attitude could do no better than Belgium.
Quick Info:
Capital: Brussels
Language(s): Dutch, French, German
Religion(s): Christianity
Currency: Euro (€) (EUR)
Electricity Voltage: 230V
Calling Code: 32
Popular Travel Destinations:
Antwerp
Brussels
Waterloo
Official Website: www.visitbelgium.com/
Travel Forums:
*Note* - Some of the graphics on this page were taken from the CIA World Factbook which contains a wealth of information on every country in the world. I highly recommend it.