Andorra Travel Guide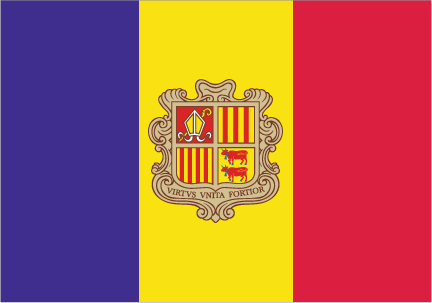 This is a brief Andorra travel guide. The exceptionally small country of Andorra is located in the Pyrenees Mountains of Europe, on the border between France and Spain. For over 700 years, Andorra was ruled by France and Spain concurrently, but it became a parliamentary democracy in the early 1990's. Since the end of World War II, Andorra, which was heavily impoverished, saw a huge economic boost because of tourism and the complete lack of taxes (income and sales, meaning the entire country is duty-free). The official language is Catalan, but most residents will speak Spanish as well; French is fairly common because of proximity, and resort workers will often speak English too.
As mentioned, tourism is a big part (about 80% of GDP) of Andorra's economy, and it attracts visitors year-round. In the winter time, its mountainous terrain becomes a hub for ski resorts. Although many of the prime ski areas were once small villages, over time they joined together to form two huge resorts (Vallnord and Grandvalira), so ski passes for one of these resorts will allow you access to a number of distinct slopes. In the summer when much of the snow has melted, these same areas become prime territory for hiking.
Because Andorra does not have its own airport, the usual route is to fly to Barcelona, Spain or Toulouse, France, and then take coach services from there. Travelers should also note that, because of its mountains, altitude sickness is quite common for visitors in Andorra. For the less experienced, higher summits should not be attempted alone.
Quick Info:
Capital: Andorra la Vella
Language(s): Catalan
Religion(s): Christianity
Currency: Euro (€) (EUR)
Electricity Voltage: 220V
Calling Code: +376
Popular Travel Destinations:
Casa de la Vall
Escaldes-Engordany
Port d'Envalira
Official Website: www.govern.ad/
Travel Forums:
*Note* - Some of the graphics on this page were taken from the CIA World Factbook which contains a wealth of information on every country in the world. I highly recommend it.