Cyprus Facts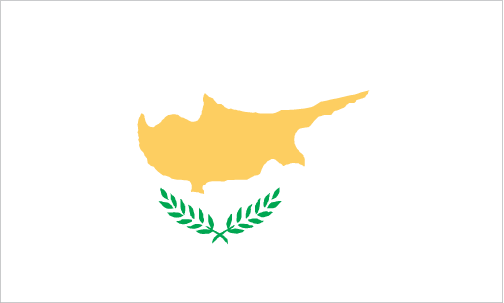 Planning to travel here soon? Here are some Cyprus facts to get you started. A small Mediterranean island, Cyprus bears a rich cultural and historical heritage. Divided by the Turkish invasion of 1974, the island boasts sunny beaches, virgin forests, and a fantastic climate that has approximately 300 sunny days a year. A heavenly peaceful place, Cyprus is the birthplace of Aphrodite - the Greek Goddess of Love and Beauty.
A famous vacation destination, Cyprus offers visitors perfect beaches and see-through water, as well as cultural and historic sights like the prehistoric settlement, Choirokoitia; The Tombs of the Kings and the city of Pafos. "Petra tou Romiou" or Aphrodite's Rock, marks the Greek hero, Digenis Akritas's victory over the Saracens. The Baths of Aphrodite supposedly restore the youth and vitality of travelers. The Maa - Palaeokastro settlement has helped to better understand the Late Bronze Age and impresses with monolith architecture and its secluded harbor.
Events include drama performances in ancient amphitheaters, horse races, thematic tours of the capital Nicosia, musical concerts, etc. It was in Cyprus that the First Gospels spread the word of Christianity. The deep devotion to faith is evident in the architecture and large number of Churches and Monasteries.
Apart from enjoying the sun, travelers can enjoy diving, sailing and the marvels of the beautiful marine life. A mixture of Greek and Turkish cooking, traditional Cypriot dishes are halloumi and zivania.
Visitors should show restraint when speaking of the Cyprus Issue - the division of the island by the Green Line. Although Cypriots are hospitable and friendly, it's a sensitive subject for some and best left for them to broach.

Quick Info:
Capital: Nicosia
Language(s): Greek, Turkish
Religion(s): Greek Orthodoxy, Islam
Currency: Euro (EUR)
Electricity Voltage: 220V
Calling Code: 357
Popular Travel Destinations:
House of Dionysos
Cyprus Museum
Kolossi Castle
Official Website: www-visitcyprus.com
Travel Forums:
*Note* - Some of the graphics on this page were taken from the CIA World Factbook which contains a wealth of information on every country in the world. I highly recommend it.