Facts About Iceland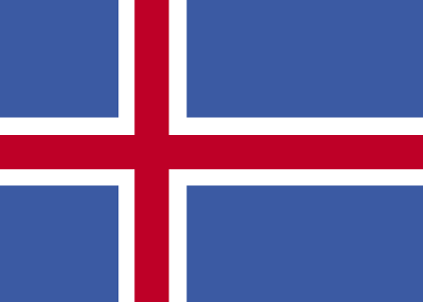 Here are some facts about Iceland: Iceland is a volcanically active island in the upper Atlantic Ocean. Despite 10% of its landmass being glacial, the name Iceland is still somewhat misleading as there is plenty of foliage on the island. It was first inhabited by the Irish and Nordic people around the 9th century. Iceland is renowned for its natural beauty, which is present in but not confined to its lush national parks, lagoons, studding waterfalls, and geothermal geysers.
Because of Iceland's proximity to the Arctic Circle, the amount of daylight varies greatly on what season one visits (around the winter months, up to 20 hours of darkness are common per day). The midnight sun is considered a treasure for travelers to see, as is the aurora borealis, which is visible in the winter.
Fishing, glacier hiking, ice climbing, and mobiling are all popular leisure activities in Iceland, and although it doesn't possess many slopes, skiing is available in Akureyri.
While Iceland is most famous for its natural beauty, the capital and largest city, Reykjavik, is a fully modern locale with museums, hot springs, cathedrals, and universities. Reykajavik's old town also features an architecture phenomenon more or less confined to Iceland: brightly-colored corrugated metal siding. Whale-watching is quite popular, and there are many guided tours in the city for travelers interested in the habits of these marine mammals.
Seafood in Iceland is tremendous, and is available in a wide range of preparations. Visitors should probably avoid the temptations of hakarl (putrefied shark), as the pungent smell and high ammonia content tend not to agree with foreign taste buds.
Quick Info:
Capital: Reykjavík
Language(s): Icelandic
Religion(s): Christianity
Currency: Icelandic króna (ISK)
Electricity Voltage: 220V
Calling Code: 354
Popular Travel Destinations:
Vatnajokull National Park
Harpa Concert and Conference Centre
Hrafntinnusker near Landmannalaugar
Official Website: www.visiticeland.com/
Travel Forums:
*Note* - Some of the graphics on this page were taken from the CIA World Factbook which contains a wealth of information on every country in the world. I highly recommend it.