Cambodia Facts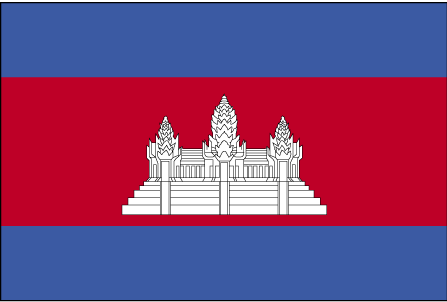 Thinking of visiting soon? Here are some Cambodia facts for you!
A former French Indonesian colony, Cambodia is now a constitutional monarchy positioned south of China and bordering Vietnam, Laos, Thailand and the South China Sea. The climate is mainly tropical with a dry season - from December to April, and a rainy one - May to November, while low, flat plains predominate in the south.
Major destinations include the awe-inspiring temple, Angkor Wat and other temples in Angkor near Siem Reap. There are also the capital Phnom Penh's cultural attractions, and the beaches in Sihanoukville, where accommodations, restaurants and other services are offered. Places of interest include the Ratanakiri and Mondulkiri hill tribe areas, the remote ruins of Banteay Chhmar and Preah Vihear, and quaint provincial capitals like Battambang and Kampot.
Phnom Penh offers its visitors a mixture of Asian, Cambodian, and French atmosphere. The latter has left a heavy influence on the architecture, as now boutique silk shops, and café houses dot the city. Open to visitors, the Royal Palace and the National Museum of Cambodia, give insight into Cambodian history and culture. The ruins of the Khmer Empire easily contend with Machu Picchu and Teotihuacan while the darker, more recent past is displayed at the Toul Sleng Genocide Museum.
Despite its checkered history, Cambodia is a hospitable country, whose citizens have made the ever-present Cambodian smile, world famous. Cambodia has a rich heritage of classical dance, circus and shadow puppetry, and it is customary for visitors to see a traditional performance, most often, the ornate and graceful 'Apsara Dance', at the Sovanna Phum Art Association in Phnom Penh.
Quick Info:
Capital: Phnom Penh
Language(s): Khmer
Religion(s): Buddhist
Currency: Riel (KHR)
Electricity Voltage: 230V
Calling Code: +855
Popular Travel Destinations:
Bakan or Preah Khan Kampong Svay Temple
Prasat Kuhak Nokor
Preah Bat Chan Tuk or Buddha statue
Official Website: www.tourismcambodia.com/
Travel Forums:
*Note* - Some of the graphics on this page were taken from the CIA World Factbook which contains a wealth of information on every country in the world. I highly recommend it.