Travel to Laos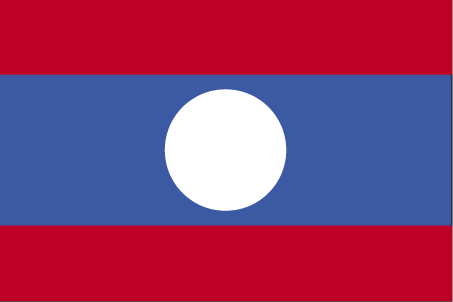 Planning to travel to Laos? Here are some quick facts to get you started!
In an area of the world that is seeing a massive rise in tourism and commercialism, Laos sticks out as a country keeping to its cultural roots. This makes it a great way to get off the beaten track in South East Asia, but the sights and experiences are comparable to its neighbors of Thailand, Cambodia and Vietnam.
Luang Prabang is one of many Buddhist monasteries that are prevalent all over the country. Luang Prabang is possibly the most beautiful, with the monks dressed in bright red robes and fresh flowers on display. The whole town is under a curfew after 11 p.m. and its UNESCO status bans all cars and trucks. Peace and tranquility reign making Luang Prabang an ideal romantic getaway.
Situated outside the unglamorous town of Phonsavan, the Plain of Jars has actual jars, sculpted out of huge boulders and rocks, scattered across the landscape; jars intended as victory cups for the kings of Laos in battle. While some have been excavated and sold to private collectors, score of sites still have jars that weigh more than 700 kilos or 1500 lbs.
Mountain forests are prevelant in the northern part of Laos. They are famous for the beautiful scenery and tranquility. You can arrange to stay with local families in their homes or with hill top tribes and experience a completely different way of life. If you want something a little more familiar, boat trips are numerous throughout the region or you can join an organized cycle tour.
Quick Info:
Capital: Vientiane
Language(s): Lao
Religion(s): Theravada Buddhism
Currency: Kip (LAK)
Electricity Voltage: 230V
Calling Code: 856
Popular Travel Destinations:
Luang Prabang
Ho Chi Minh Trai
Pha That Luang
Official Website: www.laopdr.gov.la/
Travel Forums:
*Note* - Some of the graphics on this page were taken from the CIA World Factbook which contains a wealth of information on every country in the world. I highly recommend it.