Facts About Haiti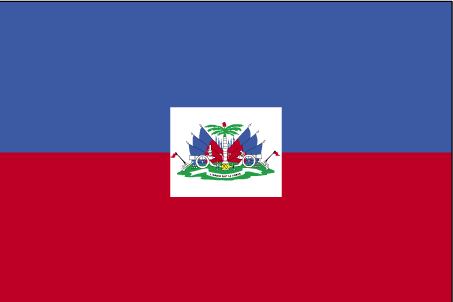 There are quite a few important facts about Haiti to note before even considering a trip there. Haiti is located on the island of Hispaniola, along with its larger neighbor, the Dominican Republic. Unlike the friendly and relatively stable Dominican Republic, Haiti has been, and continues to be torn by internal strife, violence, irresponsible and brutal governance, and extreme poverty. It is one of the most impoverished nations in the western hemisphere.
Since the 2010 earthquake, life has only gotten worse for Haitians. Basic sanitation facilities, food, water, and shelter have become scarce on a wide scale. This drop in Haitian quality of life led to even greater poverty, and an outbreak of cholera. Although the country was plagued by violence before this disaster, desperation and survival begot more violence and looting-both issues any traveler should be aware of.
When it's available, Haitian food is reported to be a provocative mix of French and African cuisines, along with tropical fruit and rum. Yet food is scarce, and when it can be found it is not recommended for visitors to eat it: lack of sanitation facilities means Haitian water will often lead to sickness. Malaria is also quite common, so mosquito repellant should be one of the first things in your suitcase.
Realistically, Haiti is a country in turmoil, and anyone going there to sightsee will be less likely to see scenic beaches than starving children. Unless your intention is to supply necessities and help rebuild the infrastructure of this island nation, the advisable and respectful decision would be to choose a different destination for now.
Quick Info:
Capital: Port-au-Prince
Language(s): French, Haitian Creole
Religion(s): Roman Catholicism
Currency: Gourde (HTG)
Electricity Voltage: 110V
Calling Code: 509
Popular Travel Destinations:
Statue of the Unknown Slave
Parc Macaya national Park
Kyona and Ibo beaches
Official Website: www.haititourisme.com/
Travel Forums:
*Note* - Some of the graphics on this page were taken from the CIA World Factbook which contains a wealth of information on every country in the world. I highly recommend it.