Facts About Cuba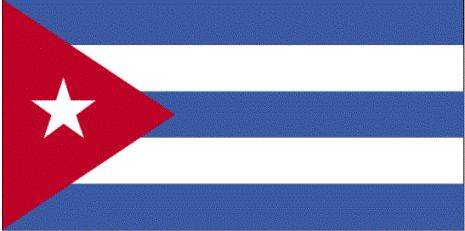 Especially as a U.S. citizen, some facts about Cuba are essential before considering travel. While this Caribbean haven enchanted many American businessmen, ex-patriots, and, famously, author Ernest Hemingway, who was an outspoken proponent of the mojitos of La Bodeguita, the Cuban Revolution (and subsequent U.S. embargo) made travel between these nations difficult but not impossible. America's Trading with the Enemy Act restricts citizens from spending money in Cuba, which would ostensibly prevent travel. However, relations are slowly thawing and thousands of travelers still visit this country each year.
What Cuba is known primarily for is its colorful nightlife. Popular tourist destinations, Havana and Varadero, are sought out for their plentiful bars and clubs, and the cheap rum, good cigars, and dancing that come along with them. Cigar aficionados should also seek out the city of Pinar del Rio, the epicenter of Cuba's cigar-making industry.
Despite its reputation for good fun and cheer, Cuban cuisine is notoriously bland. Because all restaurants are government owned and operated, the selections are usually dull and pricey. Visitors can still find a good meal in one of the many 'paladares'-eateries inside privately-owned homes. Like nightclubs, paladares are ubiquitous, but not well advertised.
Travelers looking to get off the beaten path can follow in Hemingway's footsteps and make for the fishing villages on the coasts. And with a government-funded system for hitchhikers, cheap travel within the island could not be easier. This system, called Amarillo ("yellow man", named after the color of the drivers' uniforms) gives locals and visitors alike a safe and easy means of hitchhiking, which includes cheaply-priced 24-hour rest stops.
US Citizens should be aware that travel to Cuba is still frowned upon by US immigration officials. There are no direct flights to Cuba from the US so many elect to fly into Mexico or Canada before continuing on to Havana. Cuban officials will often forgoe stamping the passport of US travelers, but not always. If you do end up with a Cuban stamp in your passport, be warned that your return to the States may entail a lengthy interrogation by customs and immigration officials.
Quick Info:
Capital: Havana
Language(s): Spanish
Religion(s): Christianity
Currency: Cuban peso(CUP) Cuban convertible peso (CUC)
Electricity Voltage: 110V
Calling Code: +53
Popular Travel Destinations:
Havana
Pinar del Río and the west
Trinidad and the cente
Official Website: www.gocuba.ca/
Travel Forums:
*Note* - Some of the graphics on this page were taken from the CIA World Factbook which contains a wealth of information on every country in the world. I highly recommend it.