Where is Saint Lucia?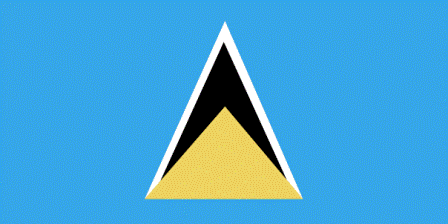 Where is Saint Lucia? The short answer is off the coast of Central America, somewhere between the Atlantic Ocean and the Caribbean Sea. But where Saint Lucia is, isn't quite as interesting as what Saint Lucia has to offer.
The most striking feature of Saint Lucia is its twin 'Petons', two strident peaks which rise from the ocean just south of the town of Soufriere. They are a World Heritage site, and climbing the larger of the two, Gros Peton, is an attainable goal for most travelers. The climb takes about two hours, with another hour and a half for the descent. Guides are required, but modestly priced, especially considering the breathtaking view from 2,600 feet about sea level. After the strenuous hike up Gros Peton, visitors can relax in Saint Lucia's sulpher springs, which are located in approximately the same part of the island.
For the more grounded hiker, rainforest treks are popular among visitors to Saint Lucia. And, like most Caribbean isles, the more sedate traveler can enjoy the beaches for swimming, surfing, and snorkeling. Likewise, a guests can easily take in the ocean from the land, get a tan, and cozy up with a cooler full of the locally-brewed Piton Lager, which is cheap and slightly more alcoholic than most American domestic beers.
The cuisine of Saint Lucia is usually spicy and seafood-based, and can be found at many roadside restaurants. Even rum shacks will have food on hand that they can prepare (with notice), and many towns have weekly potluck barbeques. Those looking for something off the beaten path need look to further than "blackfish", the local culinary name for porpoise.
Quick Info:
Capital: Castries
Language(s): Saint Lucian
Religion(s): Christianity
Currency: East Caribbean Dollar (XCD)
Electricity Voltage: 220V
Calling Code: +1-758
Popular Travel Destinations:
Sulphur Springs
The Majestic twin Peaks "The Pitons"
Marigot Bay
Official Website: www.stlucia.org/
Travel Forums:
*Note* - Some of the graphics on this page were taken from the CIA World Factbook which contains a wealth of information on every country in the world. I highly recommend it.