Facts About Oman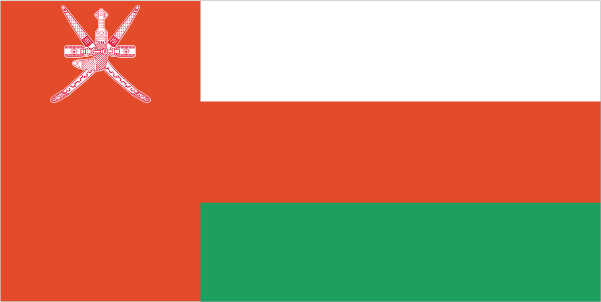 Thinking of heading this way soon? Here are some facts about Oman to get you started!
On the southeastern tip of the Arabian Peninsula, the Sultanate of Oman neighbors Saudi Arabia to the northwest, the United Arab Emirates to the north, and Yemen on the southwest. A country with a diverse geography of coastal plains, deserts, and mountains, Oman is approximately the same size as Kansas. Its population of 3.3 million includes nearly 600,000 foreign nationals contracted to work in the country with over half of the residents living in or near the capital city of Muscat.
Generally a hot and arid country, Oman's temperatures exceed 120° Fahrenheit in the hot season. Some parts of the country receive a few inches of rain and some no rain at all. Dhofar, on the eastern border, receives monsoonal rains of up to 26 inches.
Many major airlines fly into Oman with buses and cruise ships also conveying vsitors. Vehicular travel is not a problem since Oman has modern highways. However, taxis have no meters so haggle over the price first.
Lying on the Arabian Sea and the Gulf of Oman, Oman's rocky coastline yields to clean beaches and water activities such as scuba diving, sailing, whale and dolphin watching are popular pastimes. Other diversions include camel racing, horse racing, trekking, caving, and mountaineering. Oman is home to numerous wadis, or valleys, teeming with a variety of flora and fauna.
Many historical and cultural pursuits await the visitor. The Maritime Museum in Sur spotlights Oman's sailing legacy and the Museum of Natural History houses fossils dating back 260 million years. Over 500 historic forts testify to the turbulence of Oman's history and importance as a trading center. Tombs, mosques, and atmospheric souqs or markets deliver a taste of Oman culture. There is no shortage of things to see during your visit to Oman!
Quick Info:
Capital: Muscat
Language(s): Arabic
Religion(s): Islam
Currency: Rial (OMR)
Electricity Voltage: 240V
Calling Code: 968
Popular Travel Destinations:
Muttrah Souq
Nizwa Castle
Wadi Shab
Official Website: www.omantourism.gov.om/
Travel Forums:
*Note* - Some of the graphics on this page were taken from the CIA World Factbook which contains a wealth of information on every country in the world. I highly recommend it.