Facts About Pakistan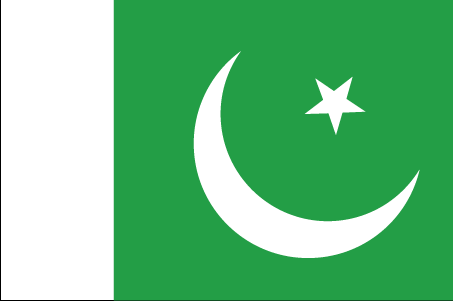 Thinking of visiting soon? Here are some facts about Pakistan to get you started!
A country with diverse sights and sounds, Pakistan is a blend of the ancient and modern. Bordering India in the east, the Arabian Sea in the south, Iran and Afghanistan in the west and China in the north, there is an incredible array of natural landscapes and archeological locations.
Modern day Pakistan came into its own following the 1947 British withdrawal from India. Loosely translated to "land of the pure" Pakistan has some of the most breath taking natural wonders including Baltoro Glacier, the longest glaciers outside of the North and South Pole. Some of the tallest peaks in the world including K2, which is second to Mount Everest, invite many trekking and hiking expeditions each year.
Powerful rulers from Darius of the Persian Empire to Alexander the Great have laid claim on Pakistan. This has created archeological sights that are inscribed on the World Heritage List including Archaeological Ruins at Moenjodaro (Moenjo Daro), Taxila and Historical Monuments at Makli, Thatta.
Seasonal weather in Pakistan features dramatic differences, with hot summers, cold winters, and the monsoon season from July to September. Only eight percent of the population speak the official language of Urdu, with most speaking Punjabi. English is also widely spoken.
Recent conflicts have made it difficult to travel to Pakistan in relative safety. The State department highly recommends you take extreme precautions when traveling to Pakistan. Do not travel at night on mountain roads and take pictures of military installations, bridges and airports. If you are going to take pictures of women, ask for permission.
Quick Info:
Capital: Islamabad
Language(s): Urdu, English
Religion(s): Islam
Currency: Pakistani Rupee (PKR)
Electricity Voltage: 240V
Calling Code: 92
Popular Travel Destinations:
The Khunjerab Pass
Kaghan valley
Shakarparian Hills
Official Website: www.tourism.gov.pk/
Travel Forums:
*Note* - Some of the graphics on this page were taken from the CIA World Factbook which contains a wealth of information on every country in the world. I highly recommend it.