Ecuador Facts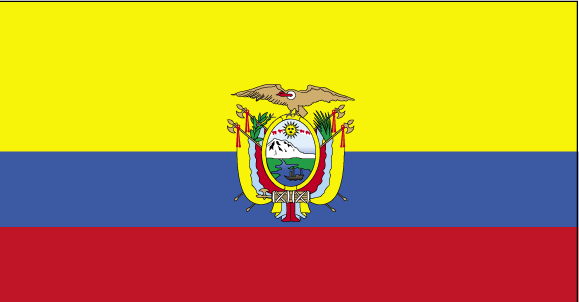 Here are some Ecuador facts: Ecuador is a wild country, with rainforests, highlands, active volcanoes, and unpredictable weather. Although the national language is Spanish, U.S. travelers need not exchange their currency, as Ecuador adopted the U.S. dollar in 2000.
The city of Quinto is the second-highest capital in the world, so altitude sickness can be an issue for travelers, but its gorgeous colonial buildings and excellent dance halls make it worth the visit. As well, a cable car can take you to the highest mountain in Quinto (for less than $10), which affords visitors a breathtaking view of the entire city.

Ecuador features some excellent shopping in Guayaquil, where goods are quite cheap, and visitors can easily find delicious food and boat rides. There is also good shopping in Bahai's "informal market", which has knock-offs and pirated versions of almost everything. Visiting the informal market without a native is not advisable, especially as haggling prices is not just an option but an expectation.
Food in Ecuador is very cheap by American standards. A dinner and dessert rarely exceeds $2, except in the more tourist-oriented parts of the country. As well, most restaurants allow smoking. What could be better than enjoying some local ceviche (a cold seafood cocktail, usually served with fried plantain chips) and a cigar surrounded by a gorgeous, untamed landscape. Squeamish visitors should be warned, guinea pig is a very common dish in Ecuador, with the whole animal usually be roasted on a stick.
As with most South American nations, travelers should practice basic concern for their safety: flashing large sums of money, traveling alone at night (especially for women), and traveling near the Colombian border are to be avoided.

Quick Info:
Capital: Quito
Language(s): Spanish
Religion(s): Christianity
Currency: U.S. dollar2 (USD)
Electricity Voltage: 110V
Calling Code: +593
Popular Travel Destinations:
Banos
Cotopaxi National Park
Otavalo
Official Website: http://www.ecuador.com
Travel Forums:
*Note* - Some of the graphics on this page were taken from the CIA World Factbook which contains a wealth of information on every country in the world. I highly recommend it.