Sint Maarten Travel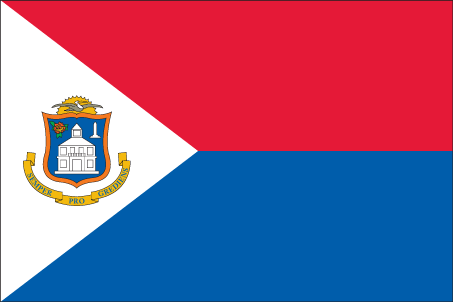 Sint Maarten travel will take you to a small territory near Puerto Rico in the Northern Caribbean. The island itself is technically two countries: Sint Maarten is the southern, Dutch-owned part, while Saint Martin to the north is French-owned. However, the division between the two countries is split by an open border which inhabitants and travelers alike are allowed to cross without issue.
Because the real estate market is rapidly growing in Sint Maarten, many travelers opt to get a timeshare rather than plan a single excursion. With gorgeous beaches on Mullet Bay and Maho Bay (where the airport affords beachgoers a fantastic view of landing aircraft) it's no wonder why. However, Sint Maarten also has larger ports than its French-owned neighbor, so visitors seeking passage via cruise ship will likely end up on the Dutch side regardless.
Philipsburg, on the Dutch side, is considered to have the best shopping on the island, especially electronic goods and cameras, at competitive prices. Philipsburg is also a short jot from both Great Bay at the islands south end, and Salt Pond, an inland saltwater lake.
Although in recent years the indigenous population of Sint Maarten has been surpassed by visitors and expatriates, the cultural cornucopia of the island is still complimented by distinctly Caribbean traits, in particular music. Reggae, calypso, meringue, and soca are well represented at most festivals on the island.
Travelers should also note that, unlike Saint Martin, the Dutch side of the island is generally English-speaking, although foreign currency is not widely accepted.
Quick Info:
Capital: Philipsburg
Language(s): Dutch, English
Religion(s): Christianity
Currency: Netherlands Antillean guilder (ANG)
Electricity Voltage: 120V
Calling Code: +599
Popular Travel Destinations:
Philipsburg
Loterie Farm
Orient Beach
Official Website: http://www.st-maarten.com/
Travel Forums:
*Note* - Some of the graphics on this page were taken from the CIA World Factbook which contains a wealth of information on every country in the world. I highly recommend it.