Facts about Paraguay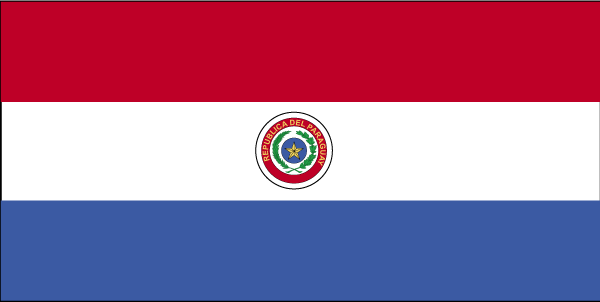 Here are some facts about Paraguay: it is a landlocked country in South America bordered by Argentina, Bolivia, and Brazil. It is home to the world's largest reservoir of drinking water, the Guarani Aquifer, and is also the biggest producer of hydro electricity as a result of the Itaipú Dam, located near the Brazilian border. However, the country has also seen great strife in its past: in wars with other South American countries, Paraguay has historically seen vast casualties and loss of territory. As well, like many South American nations, it experienced a dictatorship in the 20th century by the hands of Alfredo Stroessner. Despite now being a republic, Paraguay is the second-poorest nation in South America.
The population of Paraguay is, surprisingly, overwhelmingly mestizo (Amerindian and Spanish heritage), unlike many of the more cosmopolitan nations in South America. The culture of the mestizos is present across Paraguay, from ornate textiles and embroidery, to their intense focus on family life. As well, the food of Paraguay is unique, with breads like chipa and sopa Paraguay being very popular traditional foods, as well as more involved, which tend to feature marinated meats, lime, and the staple crop of manioc. The music of Paraguay is also deeply in touch with its roots: galopas, polkas, and guaranias are standard fare for the ears.
Travelers should note that, because of the extreme poverty of Paraguay, corruption is rife in the police force. If you are pulled over by an officer, you may be expected to pay a bribe. I am not suggesting you offer a bribe out of hand, but don't be surprised if you're 'asked' for one.

Quick Info:
Capital: Asunción
Language(s): Spanish
Religion(s): Christianity
Currency: Guaraní (PYG)
Electricity Voltage: 220V
Calling Code: 595
Popular Travel Destinations:
Iguassu Falls
Casa de la Independencia
Panteon Nacional de los Heroes
Official Website: www.paraguay.com/
Travel Forums:
*Note* - Some of the graphics on this page were taken from the CIA World Factbook which contains a wealth of information on every country in the world. I highly recommend it.