Travel American Samoa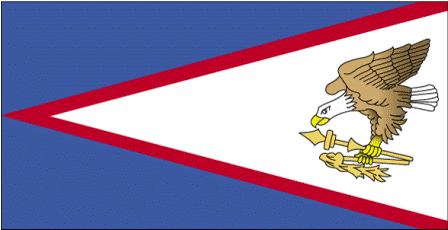 Looking to travel American Samoa? This unincorporated territory of the United States, is a series of islands located in the South Pacific Ocean halfway between Hawaii and New Zealand. American Samoa is one of only two United States territories located in the Southern Hemisphere.
The total area of the island chain is approximately 76 square miles and contains two coral islands and five volcanic islands. The five volcanic islands are called Tutuila, Aunu'u, Ofu, Tau and Olosega. The Coral islands are Swains and Rose Atoll. Rose Atoll is uninhabited and a designated Marine National Monument.
Weather in American Samoa is typically warm or hot and the average temperature is 80 degrees Fahrenheit. Humidity is typically very high and rainfall averages around 200 inches.
American Samoa is known for its tropical climate and natural beauty, with numerous beaches as well as parks, such as the National Park of American Samoa, and mountains such as Rainmaker Mountain. Travelers who are interested in swimming, snorkeling or exploring the marine wildlife of American Samoa can visit Larsen's Bay, Pago Pago Harbor, and the Fagatele Bay National Marine Sanctuary. Travelers who want to experience a little traditional Samoan culture and night life can enjoy a Samoa Fiafia Night Show and accompanying authentic Samoan buffet.
At over 3000 years old, the culture of Samoa is the oldest in Polynesia. The main languages of American Samoa are Samoan and English. American Samoa is at high risk for hurricanes between November and April so if you are travelling during those months, you may need to take precautions and keep an eye on the weather.
Quick Info:
Capital: Pago Pago
Language(s): English, Samoan
Religion(s): Christianity
Currency: US dollar (USD)
Electricity Voltage: 110V
Calling Code: +1-684
Popular Travel Destinations:
Manono Island
Upolu
Lano and Ananoa Beach
Official Website: www.amsamoa.com/
Travel Forums:
*Note* - Some of the graphics on this page were taken from the CIA World Factbook which contains a wealth of information on every country in the world. I highly recommend it.