Travel Guadeloupe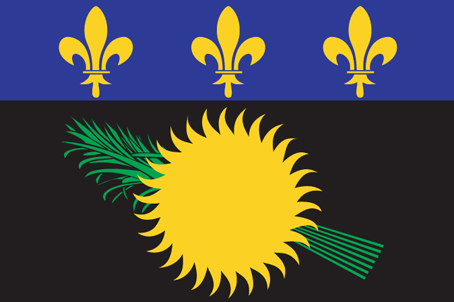 For those who love Caribbean travel Guadeloupe may not be the first choice, but it's certainly a destination worth seeing down the line.
Sure, mentioning the beaches, cheap rum, and colorful nightlife might give off the dull thud of a dead horse being beaten, but it's all relevant to visiting Guadeloupe. If sun, sand, and spirits weren't desirable, these islands wouldn't be receiving the level of foreign patronage they do. Guadeloupe is no different, except, as a French overseas department, visitors are mostly vacationing Frenchmen; Guadeloupe runs on the Euro and is almost entirely French-speaking. Remaining foreign-controlled has its benefits: while much of the island's economy depends on tourism, it also receives sizable grants from its parent county which gives Guadeloupe the luxury to pursue certain non-tourist activities.
If Guadeloupe inherited one thing from France, it was a love of the arts. Guadeloupe stands out among the Caribbean Islands as the regions center of literature, sculpture, music, and dance. Alexis Leger-a poet who writes under the pseudonym Saint-John Perse and went on to win the Nobel Prize in Literature-and historical fiction author Maryse Conde are of particular note when discussing Guadeloupe's contributions to the arts.
Granted, a book might be a journey, but it's not exactly a destination, so most visitors find themselves in St. Anne, the most accessible part of Guadeloupe. The beaches and restaurants are plentiful, and may bars offer free courses in salsa dancing. Another popular destination, however unlikely, is Morne à l'eau Cemetery, which is composed almost entirely of alternating black and white tiles. Despite being a bit grim, as a piece of architecture it's quite stunning to behold.
Quick Info:
Capital: Basse-Terre
Language(s): French
Religion(s): Christianity
Currency: Euro (EUR)
Electricity Voltage: 220V
Calling Code: +590
Popular Travel Destinations:
La Désirade Island
Grande Anse on Terre-de-Bas
Guadeloupe National Park
Official Website: www.antilles-info-tourisme.com/guadeloupe/p2-in-gb.htm
Travel Forums:
*Note* - Some of the graphics on this page were taken from the CIA World Factbook which contains a wealth of information on every country in the world. I highly recommend it.