Travel to Philippines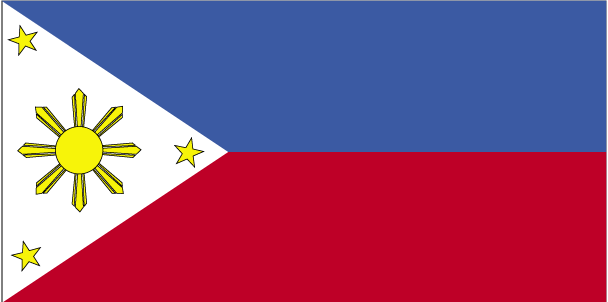 While thousands of people travel to Philippines every year, many others never give it a honest chance as a destination. Here are just a few reasons why that's a shame.
Located in Southeast Asian waters, the Philippines are the second largest archipelago in the world, with over 7000 small islands. Mountains predominate in the center of the islands, while beaches combined with the hot dry season make for a fantastic vacation.
The best time to visit the Philippines is from December to May. The climate is cool and dry from December to February, hot and dry from March to May and the rainy season ffrom June to November. Typhoons in the rainy season sometimes inflict heavy downpours.
Positioned on the beautiful Manila Bay, the capital Manila is famous for its European and inner city Intramuros, where Catholic churches and fortresses prevail. Other famous destinations include the Malacañang Palace of the President, the National Museum, and Chinatown, a reminder of the Chinese presence in the Philippines.
A place of natural beauty, the Philippines offers much to the visitor. Take for instance the terrace rice fields of Benaue, perfect for trekking and biking; the 1300 perfectly symmetrical Chocolate Hills; the paradise beach of Boracay; and the entirely environment-friendly Palawan, which is the cleanest travel destination in the world. Numerous activities such as diving, outdoor sports, sunbathing, attending performances and dining on the juicy Kare-kare or Siningang dishes delight travelers.
Characteristic Philippine traits are the easy going nature epitomized in the saying "whatever will be, will be", the warmhearted hospitality and the deep belief in God. The wonderful people plus the natural beauty of the islands make the Philippines a popular vacation destination.
Quick Info:
Capital: Manila
Language(s): Filipino, English
Religion(s): Roman Catholics
Currency: Peso (Filipino: piso) (PHP)
Electricity Voltage: 220V
Calling Code: +63
Popular Travel Destinations:
Chocolate Hills
Casa Manila
The Coconut Palace
Official Website: www.tourism.gov.ph/
Travel Forums:
*Note* - Some of the graphics on this page were taken from the CIA World Factbook which contains a wealth of information on every country in the world. I highly recommend it.