Dominican Republic Facts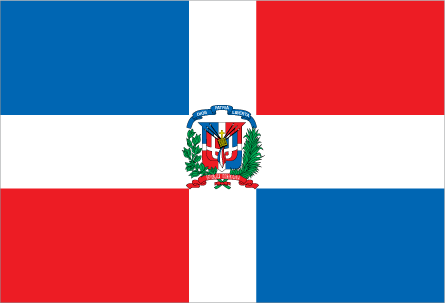 Here are some introductory Dominican Republic facts for those planning an excursion. The Dominican Republic accounts for roughly two-thirds of the island of Hispaniola (Haiti occupying the other third), and its regions which run the gamut from bustling and metropolitan to starkly rural.
The majority of visitors stay in and around the capital of Santo Domino, where placid beaches, nightclubs, and trendy restaurants are plentiful. The amenities get swankier the farther towards the East coast you go, where upscale hotels and luxury shopping exist mainly to please guests with expensive tastes. North of Santo Domingo, especially around the Bay of Samana, the attraction comes mainly from surf villages. Playa Bonita and Playa Coson are the two popular beaches in the North, and their bohemian ethos means a buoyant nightlife, but also rampant with prostitutes offering their services (Warning: AIDS is fairly common in the Dominican Republic, so travelers planning to pay for these services should practice safe sex).
The Western parts of the Dominican Republic are mostly small villages and jungle. There are some gorgeous vistas, including the Bahia de las Auillas, considered the most scenic beach in the country, and kept un-commercialized to try to keep it that way. However, the Western parts of the county are also the poorest, and therefore the least safe for visitors. Most streets are unlit after dark, muggings are common, and the police are not often reputable. Malaria and Dengue Fever are also frequent issues in the more forested areas of the West. Still, they are some of the most beautiful and many visitors find themselves returning to this picturesque country.
Quick Info:
Capital: Santo Domingo
Language(s): Spanish
Religion(s): Christianity
Currency: Peso[2] (DOP)
Electricity Voltage: 110V
Calling Code: +1-809, +1-829, +1-849
Popular Travel Destinations:
Bahia de la Jina
Cano Honde Caves (Cuevas de Cano Honde)
Eastern National Park (Parque Nacional del Este)
Official Website: www.goDominicanrepublic.com/
Travel Forums:
*Note* - Some of the graphics on this page were taken from the CIA World Factbook which contains a wealth of information on every country in the world. I highly recommend it.