Travel to Burkina Faso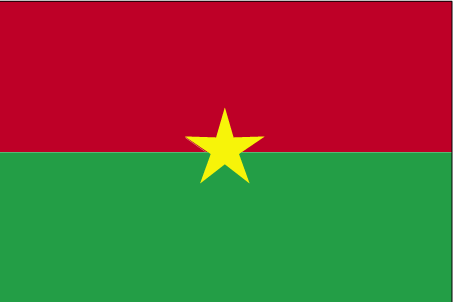 Thousands of people travel to Burkina Faso each year. Located in West Africa, Burkina Faso was formerly a French Colony that gained independence in 1960. It has a reasonably well established tourist industry and draws visitors mainly to its parks and villages for their culture.
If I had to define Burkina Faso from what I've read; it seems to be a pretty good introduction to adventure traveling. If you don't mind roughing it a bit, but still want the occasional running toilet; this just may be your country. With friendly people, captivating wildlife and a decent traveler infrastructure for a country in West Africa's interior, Burkina Faso deserves consideration. Besides, look at that capital city. Has to be one of the coolest names out there.
Note: This country did get affected by the political unrest which swept through Africa in early 2011, and as such received a warning from the US State Department concerning unrest within the military. At the time of this writing (May 2011), some of the military is still mutinying and there are reports of shots being fired and soldiers looting. Hopefully things will get calm again soon. As always, research on the political climate should be done before you travel.
Quick Info:
Capital: Ouagadougou
Language(s): French, Moore', Dioula
Religion(s): Islam, Animalism, Christianity
Currency: Pula (BWP)
Electricity Voltage: 220V
Calling Code: 226
Popular Travel Destinations:
The Peaks of Sindou
Ziniare' Park
Bangr Weogo Park
Official Website: http://www.burkina.com/
Travel Forums:
*Note* - Some of the graphics on this page were taken from the CIA World Factbook which contains a wealth of information on every country in the world. I highly recommend it.