Travel Djibouti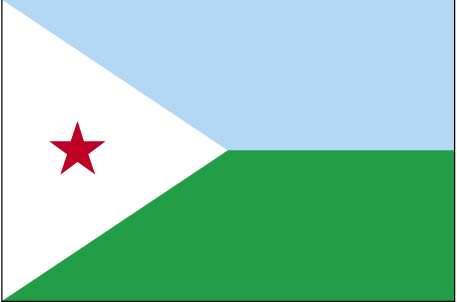 While I haven't been able to travel Djibouti myself yet, in my humble opinion, it's a country that gets a bad reputation solely because of a few news stories. I have dozens of friends who have worked there for years at a time. Besides saying that the heat is unbearable (and complaining about their coworkers), I've never heard anything negative said about the country. On the other hand, I've heard numerous good things about the diving and wildlife reserves in the country. Sooner or later I'll get over that way to ride the khat plane if nothing else. Tell me that doesn't sound like the coolest thing ever?
Located on the northeastern African coast, Djibouti borders Eritrea, Ethiopia and Somalia. Ravaged by desert heat, the country has a desert climate with low humidity and high temperatures. The terrain features a coastal plateau and plain cut by central mountains.
Listed in the top 100 expensive cities of the world, the capital and only city, Djibouti City features a range of rich and poor, high tech and low tech. First class restaurants such as La Table de Julien and Chez Marco offer remarkable cuisine. The city also has the lowest African point, Lake Assal, which offers windsurfing on wheels.
Visitors can also snorkel and swim with dolphins and whale sharks, lie on the porcelain sand at Plage des Sables Blancs, or enjoy freshly prepared fish at Ougul Restaurant.
An hour's drive from civilization is the tiny settlements of Randa, Bankouale and Dittilou in the Goda Mountains. Home to the only national park, they offer fantastic hiking and nature trips to look at the only green patches in Djibouti, which are an oasis amid the stark desert.
The oldest Djibouti town, Tadjoura offers fantastic trekking opportunities to heights over 4200 feet as several peaks are within walking distance. Snorkelers and divers should also enjoy themselves with the diverse marine life, clear water and coral reefs along the shore.
Previously a French colony, Djibouti is a tiny desert county about which visitors generally have a very strong opinion. Despite problems of city garbage, exorbitant prices and the ever-present dry heat, travelers enjoy the refreshing mountains, warm sea and lively atmosphere of the Central Market, and rank Djibouti as a must see destination.
Quick Info:
Capital: Djibouti
Language(s): Arabic and French
Religion(s): Islam
Currency: Djiboutian Franc (DJF)
Electricity Voltage: 220V
Calling Code: 253
Popular Travel Destinations:
Khor Ambado
Lake Abbe
Lake Assal
Official Website: http://www.presidence.dj/
Travel Forums:
*Note* - Some of the graphics on this page were taken from the CIA World Factbook which contains a wealth of information on every country in the world. I highly recommend it.