Interesting Facts About France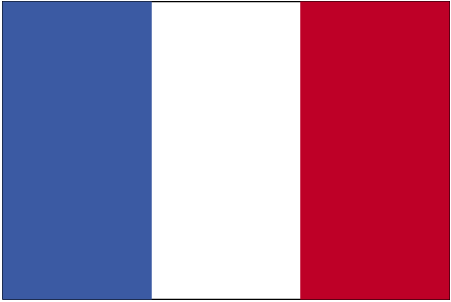 Here are some interesting facts about France. For decades, France has been one of the most popular travel destinations worldwide. Its geographic diversity allows it to cater to a wide swath of interests: Those seeking a sunny island getaway can travel to the unparalleled glamour of the French Riviera; winter sports enthusiasts can find their way to the French Alps; the castles of the Lorre Valley and Brittany, among others, are a testament to France's medieval history. France is has a very low rate of criminal activity, a rich history, a virtual monopoly on the arts, and world-renowned cuisine.
Despite having much to offer across its over 500,000 square kilometers, the most popular destination by far is the capital of Paris. Paris features some gorgeous pieces of architecture, like the Arc de Triomphe, Catacombs, Pantheon, and Eiffel Tower. The museums are the créme de le créme: the Louvre, Cluny, Picasso Museum, Rodin Museum, Musee d'Orsay, and Musee Marmottan-Monet. Paris is considered to be the epicenter of world fashion, and designers from Chanel and Christian Dior to Yves Saint-Laurent and Lancome have headquarters there.
Paris, and France in general, is well-known for its stellar food, almost always handmade, using the best and freshest ingredients. Stereotypically, French cuisine is boiled down to bread, cheese, escargot (snails), and frog's legs, however, French cuisine is some of the most complex in the world, and is heavily oriented towards both great flavor and great presentation. That said, very few things are more satisfying than a fresh-from-the-oven baguette, a hunk of creamy bree, and a park bench overlooking the Seine.
Quick Info:
Capital: Paris
Language(s): French
Religion(s): Christianity
Currency: Euro,CFP franc (EUR,XPF)
Electricity Voltage: 230V
Calling Code: 33
Popular Travel Destinations:
The Eiffel Tower
Notre Dame
Disneyland Paris
Official Website: www.france.com/
Travel Forums:
*Note* - Some of the graphics on this page were taken from the CIA World Factbook which contains a wealth of information on every country in the world. I highly recommend it.