Azerbaijan Country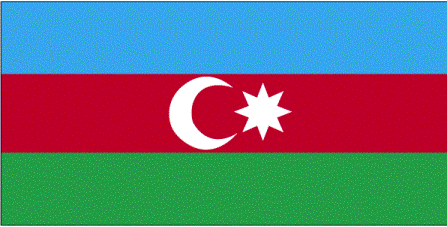 The Republic of Azerbaijan is the largest country in the Caucasus region, located at the crossroads of Asia and Europe. It borders Russia, Georgia, Armenia, Turkey and Iran, and a long coastline on the Caspian Sea. It was previously part of the USSR until its independence in 1991. Azerbaijan is currently a country full of contrasts, and is still developing its visitor infrastructure.
All foreign visitors to Azerbaijan must obtain a visa in advance of travel, and then register with the local police within three days of arrival if they plan to stay for more than one month. If you are planning to travel overland from Azerbaijan, arrange your other visas before your arrival in the country.
The vast oil reserves of the Caspian Sea have led the capital Baku to become a boomtown with all the trappings of a successful modern economy. This is a sharp contrast to the quiet rural provinces where life continues as it as for the last thousand years.
The old quarter of Baku is of the most interest to visitors, with narrow streets of the fortress of Icheri-Shekher and mosques that date back to the 11th century. The 17th century Khan's Palace is now a great museum.
Outside Baku, the remote countryside offers plenty of opportunity to explore the traditional way of life and also has many historic monuments. The coastline with the Caspian Sea offers all the usual seaside activities on the beaches with fishing, diving and other water sports available, as well.
Quick Info:
Capital: Baku
Language(s): Azerbaijani
Religion(s): Islam
Currency: Manat (AZN)
Electricity Voltage: 220V
Calling Code: 994
Popular Travel Destinations:
The Petroglyphs of Qobustan
Fountain Square
Gobustan Rock Art
Official Website: azerbaijan.tourism.az/
Travel Forums:
*Note* - Some of the graphics on this page were taken from the CIA World Factbook which contains a wealth of information on every country in the world. I highly recommend it.