Argentina Travel Guides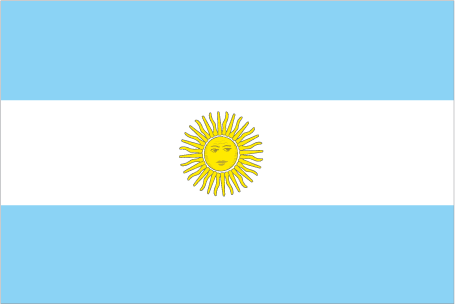 Welcome to your Argentina travel guides. Are you seeking the South American experience? Then Argentina is the place for you!
Argentina is the eighth-largest country in the world, and is bordered by Bolivia, Paraguay, Uruguay, Brazil, and Chile. The capital of Buenos Aires is a bustling metropolis divided into fifteen districts with their own personalities. These districts, which range from historical sections and hip artistic communities to wealthy, financial sectors can all be reached easily with the cheap and efficient 'subte', Buenos Aires' subway system. Buenos Aires is also a very liberal city, featuring one of the largest gay communities in Latin America. Other cities of note include Cordoba, Rosario, Mendoza (known for its wineries), San Juan, Salta, La Plata, and San Miguel de Tucuman.
With any country of significant landmass, there is a diversity of climate and landscape that provides a breeding ground for urban prosperity as well as natural beauty. The Iguazu Falls is essentially the Latin American Niagra, and is viewable either from Argentina or Brazil. The Ibera wetlands are a haven for natural life, and much less commercialized than the falls; a great visit for the rugged traveler. Because Argentina extends into the Antarctic Ocean, one of the most thrilling attractions is the Perito Moreno Glacier, one of only three glaciers which is growing rather than shrinking. The visitor seeking cold weather can visit the Andes Mountains, which-besides being an awesome vista point-provide fantastic skiing and snowboarding.
Travelers should keep in mind that Argentia has an extremely high traffic mortality rate. Driving is best left to cab drivers, and jaywalking is not recommended.
Quick Info:
Capital: Buenos Aires
Language(s): Spanish
Religion(s): Roman Catholicism
Currency: Peso ($) (ARS)
Electricity Voltage: 220V
Calling Code: +54
Popular Travel Destinations:
Iguazu Falls
Mendoza
Patagonia
Official Website: www.turismo.gov.ar/eng/menu.htm
Travel Forums:
*Note* - Some of the graphics on this page were taken from the CIA World Factbook which contains a wealth of information on every country in the world. I highly recommend it.