Interesting Facts About Chile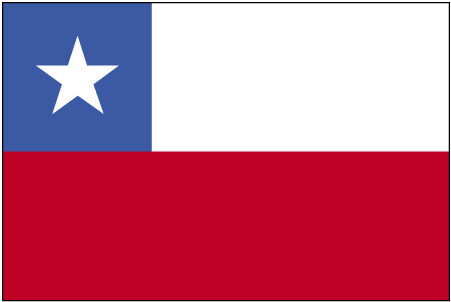 Interesting facts about Chile: although Chile was a founding member of the United Nations, up until 1990 it was ruled by Augusto Pinochet's military dictatorship, where the murder or 'disappearance' of political dissenters was not uncommon. Because of Chile's unusual shape (essentially pure coastline straight down the West side of South America), Chile contains a diversity of climates: rainy to the South, Mediterranean in the center, and the North portion contains the world's driest desert, the Atacama. Chile is also known worldwide for its fantastic wine, which is on par with France or California.
The city of Iquique is an historic site worth visiting, not just for its beaches, but for it's gorgeous 19th century architecture as well. Santiago is the political and economic capital of Chile, and is replete with museums, theaters, restaurants, bars, and parks. As well, Santiago is a very artistically-minded city: the stations of its five-line subway system frequently double as art galleries, and on the weekends it's easy to find a place to enjoy the performing arts, specifically dance, theater, and jazz music.
The city of Valdivia was rebuilt entirely after the Great Chilean Earthquake-the strongest earthquake ever measured-in 1960. These days, Valdivia is a pleasant port town which benefits from travelers, as well as beer production. Valdivia is also home to the local dish curanto, which consists of steamed shellfish, a boiled sausage, boiled chicken leg, and potatoes.
Those visiting Chile shouldn't miss the opportunity to see the nearby Easter Island, famous for the unique and ancient Moai stone busts which line its coast.

Quick Info:
Capital: Santiago
Language(s): Spanish
Religion(s): Christianity
Currency: Peso (CLP)
Electricity Voltage: 220V
Calling Code: +56
Popular Travel Destinations:
The Geysers Of El Tatio
Parque Nacional Torres Del Paine
Villarrica National Park
Official Website: www.tourismchile.com/
Travel Forums:
*Note* - Some of the graphics on this page were taken from the CIA World Factbook which contains a wealth of information on every country in the world. I highly recommend it.