Travel to Honduras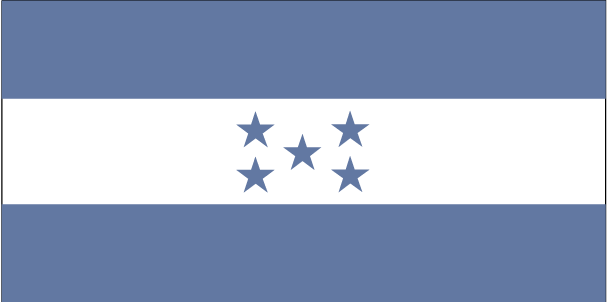 The indecisive journeyer would do well to travel to Honduras, the second-largest nation in Central America. Because of its location, Honduras has absorbed the best qualities of its surrounding Latin neighbors while retaining the attractions and disposition of the nearby Caribbean isles.
Honduras has a fair assortment of the Mayan ruins and colonial towns that make Central America a hallmark getaway spot. Likewise, there's plenty of natural beauty to behold, hikes to take through the mountainous central regions, and exotic wildlife to see.
But what makes Honduras so special is its ability to balance these ancient and untamed facets with its Caribbean aspects. Along its coastline there is excellent swimming, surfing, and snorkeling, just as would be expected of Aruba or Bermuda. As well, the small islands of Utila, Roatan, Guanja, and Hog lie off the coast of Honduras, and have become a base of operation for visiting divers. Water activities are not limited to the ocean, as Honduras also has several natural lakes. The largest of these, Lake Yojoa, is known not just for its clear waters but for its famous fish fry.
Honduras has many hand-crafted goods to offer, such as ornate wooden boxes, elaborate textiles, and inexpensive leather products. Their jewelery is also relatively inexpensive, as the country mines and manufactures its own silver. The nightlife of Honduras is complemented by the products of their local breweries, rum and tequila. But music and dancing are particularly unique: even at funerals, Hondurans can be seen dancing the rhythmically complex 'punta', which is played in 4/4 and 6/8 simultaneously.
Although visitors should be careful in most Central American countries, the island lifestyle pervades Honduran attitudes towards guests, so any reasonably cautious traveler is unlikely to be accosted.
Quick Info:
Capital: Tegucigalpa
Language(s): Spanish
Religion(s): Christianity
Currency: Lempira (HNL)
Electricity Voltage: 110V
Calling Code: 504
Popular Travel Destinations:
Roatan
Copan Ruinas
San Pedro Sula
Official Website: www.honduras.com/
Travel Forums:
*Note* - Some of the graphics on this page were taken from the CIA World Factbook which contains a wealth of information on every country in the world. I highly recommend it.